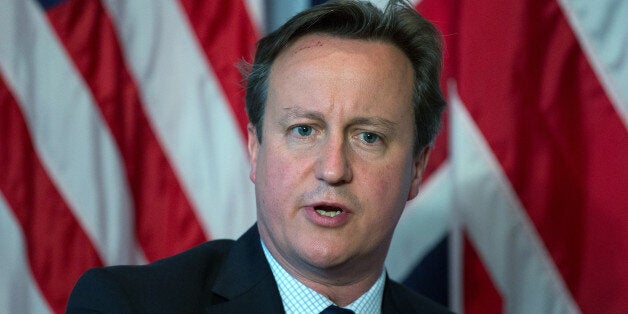 David Cameron risked humiliation today after Downing Street claimed he had made no decision on sacking ministers who want to campaign for Britain to quit the EU.
The Prime Minister declared last night that 'if you want to be part of the government' ministers will have to believe that his EU renegotiation would lead to a 'Yes' vote in the 2017 referendum.
But his comments sparked fury among Tory Eurosceptics and former Shadow Home Secretary David Davis, former Chief Whip Andrew Mitchell and current 1922 Committee chairman Graham Brady all made clear that they felt collective responsibility had to be treated flexibly.
In what looked like an extraordinary U-turn reminiscent of John Major's troubles over Europe, No.10 today claimed that the Prime Minister's remarks had been 'over-interpreted' by the media.
His official spokeswoman sought to clarify the position, claiming the Prime Minister's comments had been "over-interpreted" and that a decision on whether to sack dissenting Cabinet members was yet to be taken.
However, few Europsceptic MPs believed Downing Street's explanation, not least because junior minister James Wharton had been sent out on the media to underline the Prime Minister's 'back me or face the sack' message.
And in a sign that the row will continue, within minutes of the latest climbdown by No.10, Mr Davis was still unhappy.
He told The Huffington Post UK: "I think there needs to be a decision and a decision pretty quickly. At the moment, it's beginning to look as though the Government is trying to stack the deck in one direction.
"The British public will not be taken in by that. The Irish, French and others all reacted against their governments trying to sway their referendums.
"David Cameron could say today that ministers will be, once the renegotiation is over, allowed to put their own views."
The confusion over the Government's position came as a new poll for ComRes and the Daily Mail found that 51% of Britons say they would vote to stay in the EU if there were a referendum tomorrow, while a third 33% would vote to leave.
The Yes vote was even higher using the referendum question wording proposed by the Conservative government last week. When asked, "Should the United Kingdom remain a member of the European Union?", 58% say Yes, compared to 31% who say No.
Cameron hinted last night the Government would not be "neutral" on the issue of whether the UK quits Europe, and insisted that everyone in his administration was signed up to his strategy of securing sufficient reform through renegotiation to allow them to recommend a Yes vote.
Cameron originally said on Sunday: "If you want to be part of the Government you have to take the view that we are engaged in an exercise of renegotiation to have a referendum and that will lead to a successful outcome.
"Everyone in government has signed up to the programme set out in the Conservative manifesto."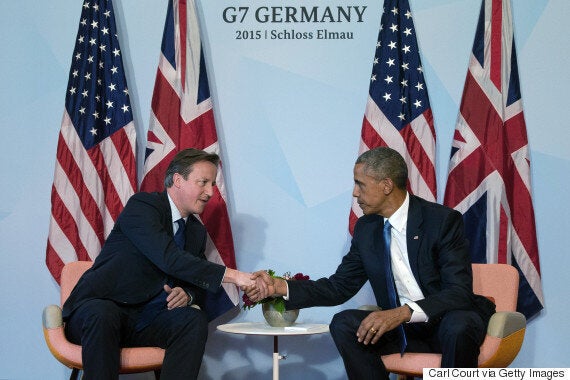 David Cameron speaking during a meeting with President Obama at the G7 summit
He gave his strongest indication yet that Washington wants a Yes vote in the referendum on Britain's membership of the EU as he met the Prime Minister for talks in the margins of the G7 summit of world leaders in Schloss Elmau, Germany.
But 1922 Committee chairman Graham Brady, who speaks up for backbenchers, warned the Prime Minister that he had to take into account 'the wider question of achieving effective party management' over the In-Out referendum.
"In terms of the referendum and certainly the process of healing that needs to take place after a big debate of that sort, I think it's easier the more space people be given to express their honest deeply held convictions," he told Total Politics.
Mr Davis earlier talked of the danger of Mr Cameron "turning a decent debate into a bitter argument".
The veteran MP claimed the Prime Minister's 'back me or resign' ultimatum showed he was wary there was a lack of confidence from Eurosceptic parliamentarians.
"It's pretty plain - there's not much room to interpret that anybody who's going to vote against and campaign against continued membership of the European Union would have to leave Government, which is something of a change from what was presumed, I think, really right up to the election, and in my view a rather unwise change...
"This is a once in a lifetime, history-changing event, and for many people it's the reason they came into politics – not mine, but for some it is – and yet the only people who will not have the freedom to vote and speak [inaudible] are ministers in the Government. That itself is extraordinary. That will likely lead, I'm sorry to say, to some people resigning from the Government or being fired," Davis told BBC Radio 4's Today programme.
"You're going to have decent people who care deeply about the country's future and this is, for some of them, the biggest issue. And they are going to end up resigning from Government – it's that simple."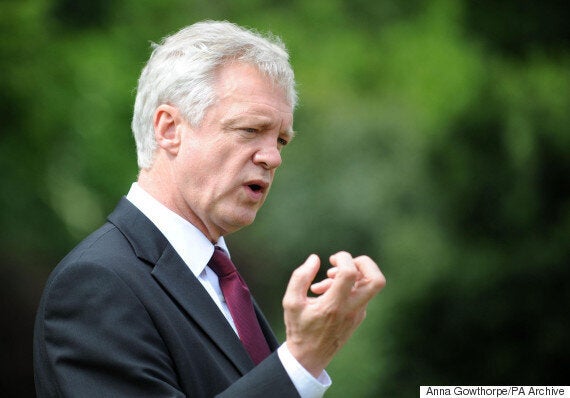 Davis is an outspoken critic of Britain remaining in the EU
James Wharton, a Communities and Local Government minister, rebutted Davis's comments, insisting it was a "long-established principle" that MPs would have to resign from the top table if they wanted to oppose the Prime Minister during the EU referendum campaign.
"On big issues like this – we saw it recently on the Scottish referendum – the Government itself takes a position. We have a long-established principle of collective responsibility," he said on Monday.
"If the Government is taking a government position, if collective responsibility is applied, if you don't want to support that position you have to leave. You are then free to campaign for whatever you want, to vote for whoever you want.
"If we get to a position where the Government's position is that this renegotiation has been successful – and the details will be there for everyone to see when we get to that point – then it is reasonable to expect that collective responsibility will apply."
Asked about the new CfB group campaigning for withdrawal from the EU, Mr Cameron said: "In the end, people have to make up their own mind. But it will be the public, it will be the people that decide, not one group of MPs or another group of MPs."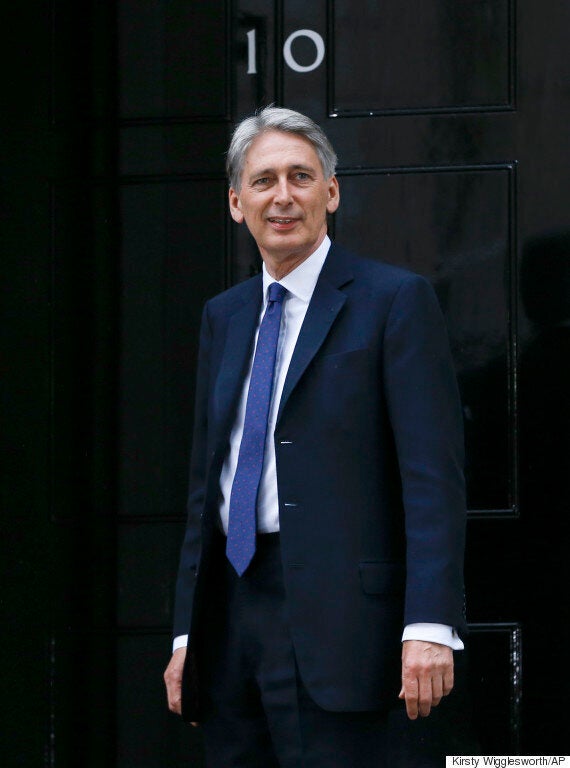 The Defence Secretary appearing outside Number 10 Downing Street
Mr Mitchell, who along with Mr Davis was a whip in the John Major years, told the Guardian that the latest row risked ripping the Tory party apart.
"My strong advice to the prime minister would be to let ministers campaign and vote as their conscience and their convictions dictate. Not to do so will put too much pressure on the parliamentary party and the lid could blow off.
"Having been through the ghastly experience of the Maastricht era, 1992-95, when the Conservative government whips' office kept the show on the road, I bear the painful marks of that era."
The group's Westminster chairman, Conservative Steve Baker, said there were "dozens" of Tory MPs who would vote to quit the EU now and would not settle for anything less than "fundamental change".
"If we don't get a sovereign Parliament, I would be quite surprised if one or two don't resign. But that really is a matter for them," he told BBC Radio 5 Live, but refused to be drawn on which ministers he was referring to.
Knewly knighted Sir Eric Pickles, re-elected as an MP in May but removed from the Communities Secretary brief, warned against dissent among his colleagues, commenting on Monday: "Europe: A divided cabinet in opposition is an embarrassment, in government it is fatal."
Mr Cameron has previously refused to rule out campaigning for a British exit if his renegotiation bid fails but has insisted he is "confident" of securing changes.
Foreign Secretary Philip Hammond - who said in 2013 he would vote to quit the EU if conditions remained as they were then - said the Government is keeping "all our options open" over Britain's future.
He told BBC 1's Andrew Marr Show: "If our European partners were to simply block us and say look we can't do any of this stuff, we can't meet any of your demands, we can't fix this relationship between Britain and the European Union then, of course, we have got to keep all our options open."
Hammond is one of six Cabinet members identified by the Telegraph as potential 'Brexit' campaigners, the others including Iain Duncan Smith, Sajid Javid, Michael Gove, Michael Fallon and Boris Johnson.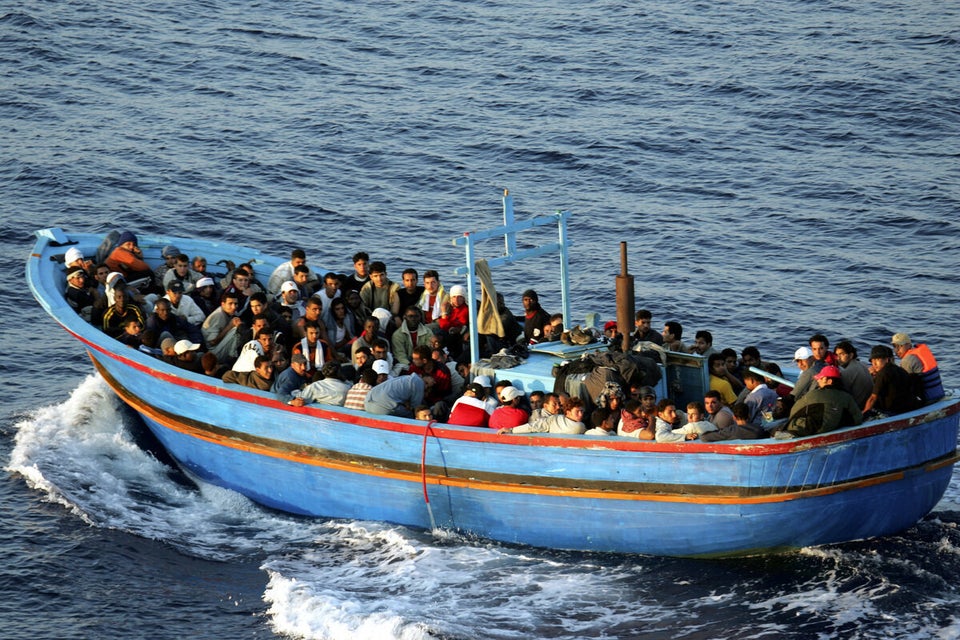 The Perilous Journey Of Migrants To Europe
Related