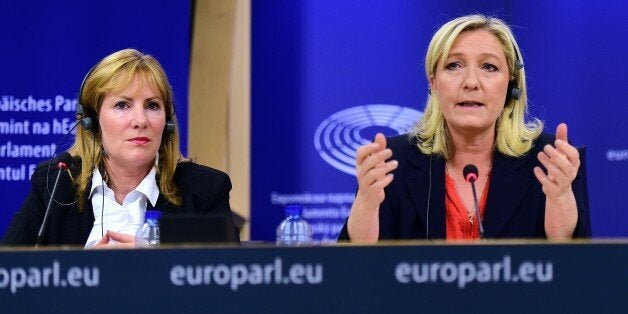 A former Ukip MEP who was expelled from the party over allegations of fraud has thrown her support behind a new far-right group in the European Parliament led by the French Front National leader Marine Le Pen.
Janice Atkinson announced on Tuesday she had been appointed vice-president of the newly formed Europe of Nations and Freedom group (ENF), which will now be entitled to €17.5m of EU money over the next four years.
The south-east England former Ukip MEP came under criticism last year for calling a Thai woman "a ting tong from somewhere", and was later thrown out of the party over an expenses scandal.
Atkinson joined forces with europhobic party leaders from Italy, the Netherlands, Austria, France and Belgium to assemble the ENF grouping, which will now be entitled to more EU funds, speaking time during Parliament plenary sessions and staff.
It will also be better placed to argue for more of its members to sit on high-profile parliamentary committees.
But Atkinson will be working alongside some fairly contentious figures.
The Dutch 'Party for Freedom' leader Geert Wilders, who appeared alongside her as co-chair of the ENF, is an open Islamophobe, once telling his country's Parliament: "Islam is the Trojan Horse in Europe. If we do not stop Islamification now, Eurabia and Netherabia will just be a matter of time."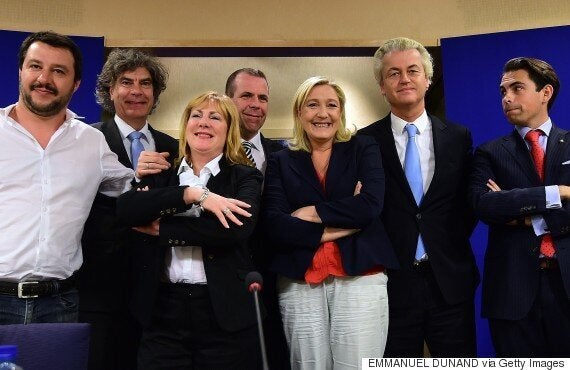 Atkinson appears (l-r) with Salvini, Graaff, Vilimsky, Le Pen, Wilders and Grieken
She will also stand alongside Le Pen, the successful but controversial French leader, who has previously compared Muslims praying in the street to the Nazi occupation of France.
Atkinson said in a statement on Tuesday that the ENF would help "start to get our countries back", and vowed to fight back against the "Brussels cartel".
Speaking to reporters at a press conference in Belgium, she said: "Today is a historic day for all in Britain and across Europe who stand opposed to the European superstate.
"A stable and committed new group in the European parliament is launched, bringing new weight to bear against the ideology of the European Union."
"Our co-president Marine Le Pen, leader of the first party of France, has shown great courage and leadership in advancing this movement across Europe.
"She now takes her rightful place at the front of the European Parliament in opposition to the Brussels cartel."
The Eurosceptic EFDD (Europe of Freedom and Direct Democracy), the EU grouping which Ukip is part of, said in a statement: "Former Tory Janice Atkinson has been expelled from UKIP in March and suspended from the EFDD Group in the European Parliament. Whatever she does is beyond our control."