Nine people have been shot to death at a historically black church in Charleston, in the US state of South Carolina, in which police are treating as a "hate crime".
Charleston Police Chief Greg Mullen said a gunman entered the the Emanuel African Methodist Episcopal Church during a prayer meeting and opened fire on Wednesday night.
Eight were found dead at the scene. Two others were transported to a hospital, where one later died.
Police are hunting for a white male suspect, believed to be about 21 years old.
Calling it the "worst night of my career", Mullen added: "I do believe this is a hate crime."
Police have not named the victims of the attack, but New York-based civil rights leader, Reverend Al Sharpton, Tweeted that the church's pastor, Reverend Clements Pinckney, was one of those fatally shot.
Mullen said there were others who survived the attack, but he did not offer further details. He added that a reward would be offered, with the amount to be announced later Thursday.
"The only reason someone could walk into a church and shoot people praying is out of hate," said Charleston Mayor Joe Riley, speaking at the same news conference. "It is the most dastardly act that one could possibly imagine."
The shootings are believed to have taken place at about 9pm and prompted a large police response, with at least six ambulances attending the scene.
The suspect was described by authorities as a clean shaven white male, approximately 21 years old, slender build and wearing a gray sweatshirt and blue jeans with Timberland boots.
Article continues below pictures: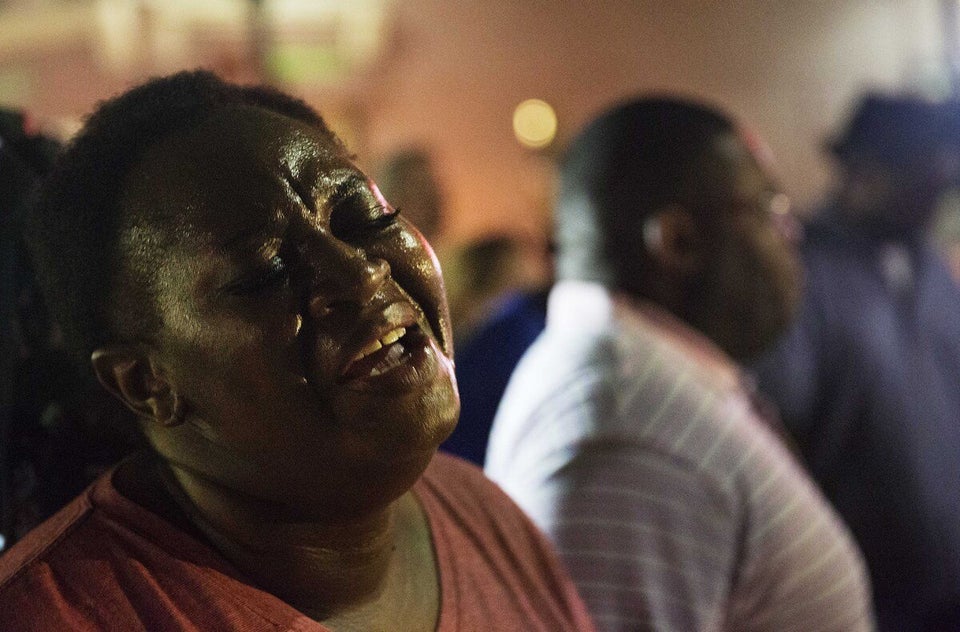 Charleston Shooting
The historically black church, commonly referred to as "Mother Emanuel," has been around for hundreds of years.
According to the church website, Emanuel African Methodist Episcopal Church has "one of the largest and oldest black congregations south of Baltimore, Maryland." One of the church's founding members, Denmark Vesey, organised a slave uprising that started in 1821.
The church's leader, Rev Pinckney, also serves as a South Carolina state senator.
According to Fox40, the shooter reportedly opened fire during the prayer service. The church is believed to hold Bible study every Wednesday.
Earlier, a young man was apprehended, but was later released. People from the scene posted on social media expressing doubts of his involvement. Police confirmed the shooter is still at large.
Americans and people from across the world have been left in shock at the Charleston shooting last night.
Also on The Huffington Post UK:
Related