Appearing in court via video-link, Dylann Roof, 21, stood unmoved and emotionless as grandchildren, sisters and sons of those killed gave teary statements.
The daughter of deceased Ethel Lance, 70 and a retired performing arts centre employee, told Roof she "forgave" him and spoke of the pain he had caused her.
"I just want everyone to know, I forgive you," the young woman said.
"You took something very precious away from me.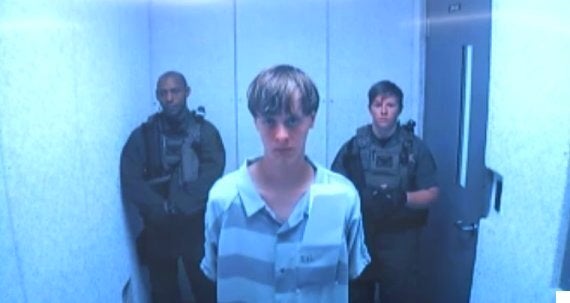 Roof appearing in court via video-link
"I will never talk to her ever ago; I will never be able to hold her again - but I forgive you.
"God have mercy on your soul. You hurt me. You hurt a lot of people.
"God forgive you. I forgive you."
Anthony Thompson, Reverend of Charleston's Holy Trinity REC Church and widowed husband to one of the victims, Myra Thompson, said he also forgave Roof for his actions.
"I would just like him to know that I forgive you," he told the court.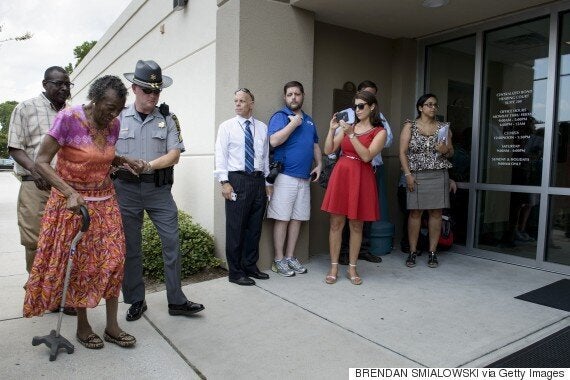 An elderly family member of one of the victims arrives at court
"My family forgive you but we would like you to take this opportunity to repent. Confess.
"Give your life to the one who mattes the most, Christ.
"So that He can change your ways, no matter what happened to you, and you'll be okay.
"Do that and you'll be better off than what you are right now."