NEW YORK -- A political group is to confront President Obama with 5,000 naked men and women on his forthcoming trip to the Kenya, a protest against Obama's "open and aggressive support for homosexuality."
The demonstration is the plan of the country's ultra conservative Republican Liberty Party, an organisation vocal in its opposition of extending rights to the LGBT community. Homosexuality is currently illegal in Kenya, with acts carrying a prison sentence of up to 14 years.
Obama is to visit the African country later this month, with Republican Liberty Party leader Vincent Kidala having already sought permission to hold a "peaceful protest," which involves thousands of men and women stripping naked to show the President the "differences" between the genders.
His letter read: "The procession shall be carried out by approximately 5,000 totally naked men and women to protest over Obama's open and aggressive support for homosexuality. The party's main objective is for him to see and understand the different [sic] between a man and a woman."
According to Pink News, Kidala confirmed authenticity of the missive, telling local media that his party is to hire "prostitutes" to bolster numbers for the protest. He added that the prostitutes would work for free as they'll lose business should homosexuality be made legal.
Anti-LGBT groups in Kenya have advised Obama not to talk about gay rights on his visit, however White House spokesman Josh Earnest said the President will confront the issue, telling reporters last week: "I'm confident the president will not hesitate to make clear that the protection of basic universal human rights in Kenya is also a priority and consistent with the values that we hold dear here in the United States of America."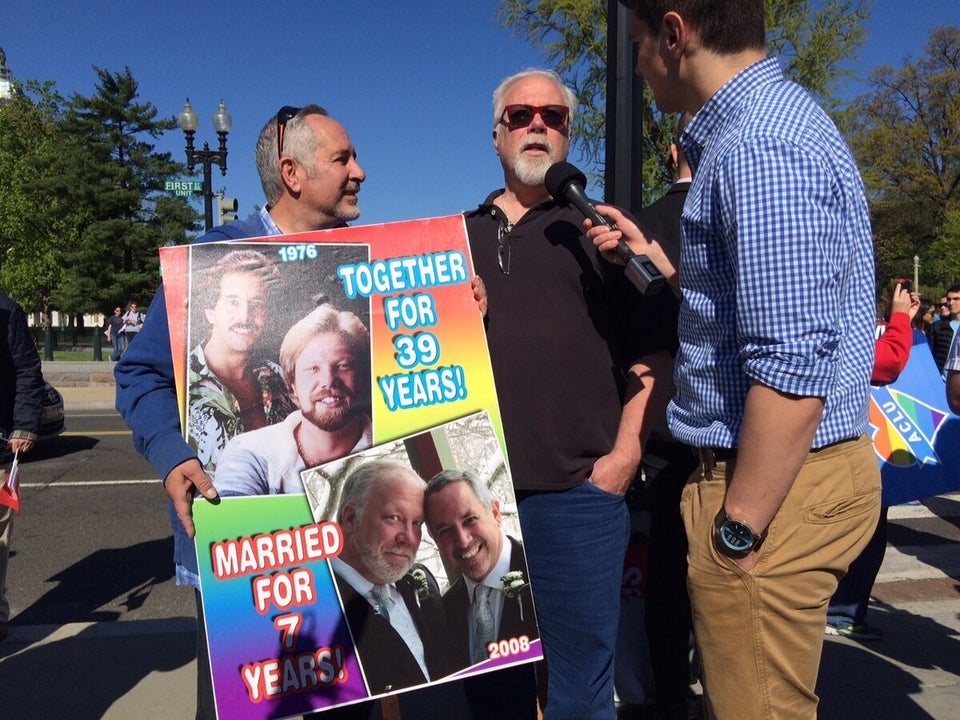 Gay Marriage Protests Outside SCOTUS
Related