The FA has ruled that former Cardiff City boss Malky Mackay and the club head of recruitment, Iain Moody, will face no charges over alleged racist, sexist and homophobic text messages.
The men reportedly sent the offensive texts during their time with the Bluebirds
But today the FA said in a statement: "Having assessed the evidence, and in light of the finding that the communications were sent with a legitimate expectation of privacy, the FA will not be taking disciplinary action against Iain Moody and Malky Mackay in connection with the content of those messages.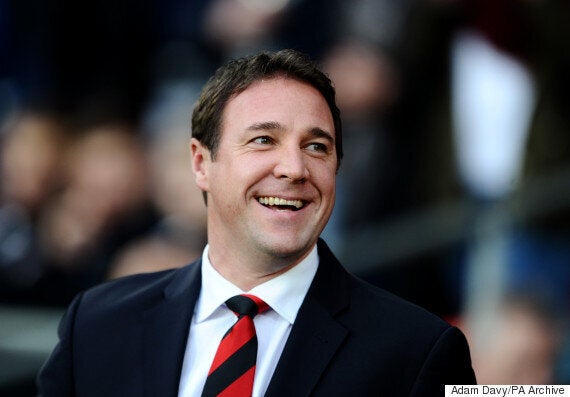 Malky Mackay came under fire for allegedly sending offensive texts
"However, the FA has spoken to both … about the inappropriateness of terms used in the messages. Both individuals have acknowledged that such terms are not acceptable. Mr Mackay has also voluntarily undertaken equality and diversity training.
"The FA is in the process of carrying out a complex review involving all stakeholders on how communications, and in particular those involving discriminatory language, which may be viewed as taking place in private should be treated in the future. The English game remains determined to eliminate discriminatory conduct in all its forms and will look to introduce a policy on private conduct that underpins the collective commitment of stakeholders to make this happen."
The decision appears to have incensed many, with the sarcastic response "it's okay to be racist, as long as it's in private", cropping up regularly...
Kick It Out, an organisation group tackling racism in sport, slated the decision.
In a statement it said: "Kick It Out is of the view that The Football Association (FA) has damaged its own credibility and anti-discrimination policies by taking the decision not to charge former Cardiff City and Wigan Athletic manager Malky Mackay and Iain Moody, a former employee of Cardiff and Crystal Palace, for alleged racist, antisemitic, sexist and homophobic comments revealed by the Daily Mail in August 2014.
"The FA has continued to maintain a distinction between public and private communications. These messages were exchanged via work phones and emails, and when they did eventually emerge into the public domain, it became clear to many people that such held and expressed views had brought the game into disrepute unless dealt with effectively and expeditiously.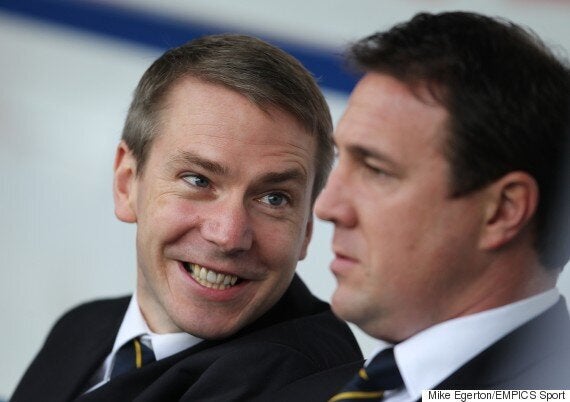 Iain Moody with Malky Mackay
"Once the messages were disclosed, there was a clear public interest in action being taken. Mackay and Moody admitted their involvement and this is clearly an abrogation of responsibility on the part of The FA. The review currently being undertaken by The FA of its unwritten policy on dealing with 'private communication' is lamentably late in the day.
"It is Kick It Out's view that The FA needed to take a strong position to help prove football's 'zero-tolerance' approach towards discriminatory practices. Instead, we have another example of the status quo being reinforced, and discriminatory practices being allowed to flourish in 'no-go' areas such as within the exclusivity of boardrooms, training grounds and dressing rooms, and via private communication networks.
"How can anybody truly challenge discrimination and prejudiced attitudes in football with confidence now? The apparent reluctance to punish comments and behaviour considered as 'banter' or 'light-hearted culture' within these settings is entirely damaging. It is an insult to those affected by discrimination and offers the prospect of further victimisation if they are to take a stand and confront it.
"Too many people capable of discriminating operate in private, and they are acutely aware of what will land them in trouble if they act this way in the presence of others. The outcome of The FA's investigation in this case, after such an exhaustive process lasting nearly a whole year, will empower these individuals. The case symbolised a serious challenge to the leadership of football and sadly The FA has missed a key opportunity to send out a message to individuals who use private communications to express such unacceptable views."
Others also expressed their outrage at the ruling..
However, some insisted that privacy was key to why the pair should not face any charges...
And of course, some used the classic "banter" line...
This is not the first time the FA has been accused of lacking teeth over racism accusations.
Many were unhappy when John Terry was handed a fine and a four-match ban after calling Anton Ferdinand a "fucking black c***".