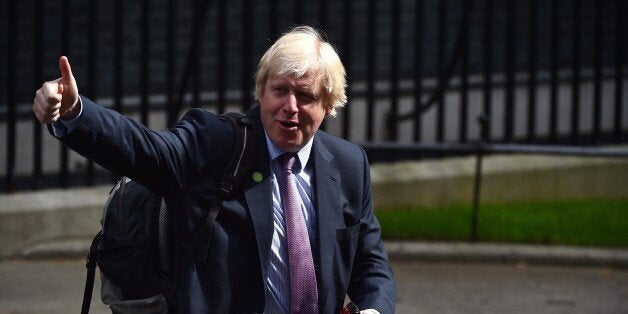 On Monday, it was revealed Johnson has signed a deal with US publishers Hodder & Stoughton to write a biography of William Shakespeare, published on the 400th anniversary of the playwright's death.
The job will add a fourth string to the London mayor's bow, and put his annual earnings up to at least £380,531.34, although the figure is likely to be higher with income from other earnings.
Johnson, who has previously described his quarter-of-a-million pound salary for a weekly Telegraph column as "chicken feed", published a book on former Prime Minister Winston Churchill last summer.
His newest non-fiction text is earmarked for publication in October 2016, although the Uxbridge and South Ruislip MP will have plenty of writing to keep him busy, as The Sunday Times reports his US-based publishers are keen for a follow-up on the Churchill tome.
Member of Parliament - £74,000
Mayor of London - £143,911
Newspaper columnist - £274,999.92
Shakespeare book - £105,531.35 (since 31 May 2015)
Johnson's office did not respond to a request for comment at the time this story went live.
Related