Children may be at risk of sexual abuse because of a patchwork application of 'Sarah's Law' which lets parents check whether people who look after them or live in their area have a criminal background, the NSPCC has warned.
The law, put in place following the brutal murder of 8-year-old Sarah Payne, allows concerned parents, guardians and third parties to enquire whether a person who has access to a child is a registered sex offender, or poses a risk to that child.
Sarah was killed by convicted paedophile Roy Whiting who lived near to her family in 2000. Her killing prompting a campaign backed by her parents which led to 'Sarah's Law', allowing parents to access the sex offender registry if they think a child sex-offender is living in their area.
But the NSPCC today warned that children may still be at risk of abuse because of a "postcode lottery" when it comes to the application of the law.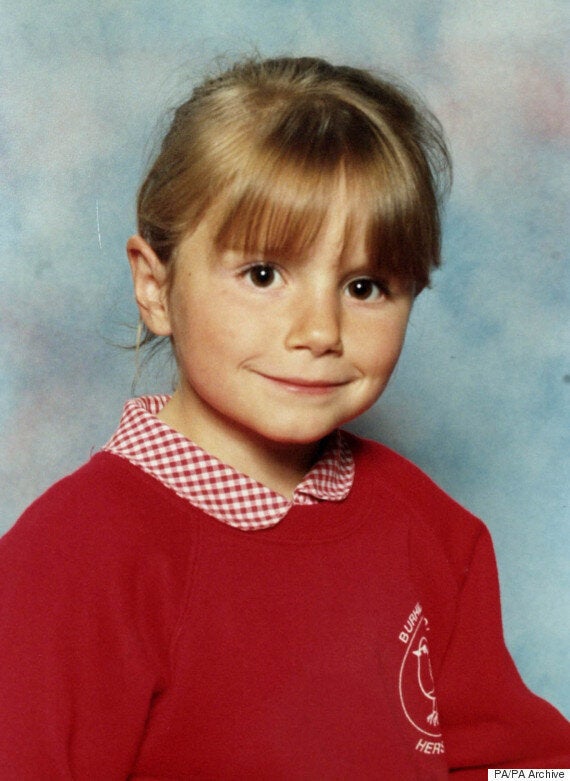 Sarah Payne was murdered in 2000
Data obtained by the NSPCC indicates that since the scheme was introduced nationwide, just one in five applications (20%) has led to information being supplied.
Between 2011 and 2014, a total of 4,332 requests were made to 33 police forces and only 870 resulted in a disclosure about the background of the person in question.
But Jon Brown, the NSPCC's lead on tackling sexual abuse, told The Huffington Post UK: "We don't think Sarah's legacy is being forgotten. The government is doing a lot of important work in taking the issue of child sexual abuse and exploitation really seriously and we recognise that. But particularly in relation to Sarah's Law, police do need to have a look at it, their application of it and the consistency of its use.
"We know that it can potentially or actually place children at risk.
"In some police forces it [disclosure] is really low - there are some real stand-out areas like Warwickshire with just 1%. It's incredibly low."
The NSPCC's figures, obtained under Freedom of Information laws, revealed wide regional variations.
The NSPCC said 3% of the requests made to Lancashire police led to information about people who pose a risk to children being given to applicants.
Sussex Police, which investigated Sarah Payne's murder, made disclosures in one in 14 instances (14 out of 193 applications), according to the charity.
By contrast, Cleveland police made disclosures in response to 131 out of a total of 147 requests - a rate of 89%.
Brown told HuffPost UK: "The police have come back and questioned our stats, as well as saying that if people are making requests for information about people where there is no information to disclose, they can't disclose anything. We entirely accept that and we also entirely accept that there may be a number of legitimate reason why the police may choose not to disclose information. We recognise all of that.
"But in our view that doesn't explain this low percentage rate and it doesn't explain the variability across the country.
"We know that sex offenders will target vulnerable women and children and then develop relationships and move in with them, unfortunately with the ultimate intention of getting access to those children and sexually abusing them. We know that happens right across the country.
"Currently if a woman with children is in a relationship and then hears there may be some questions about this individual's past that he hasn't said anything about, there's the opportunity for her to go to the police. She can ask them to give her any information relating to this person if she is concerned there might be something in his background that might present a risk to her children.
"Looking at the stats, it currently appears to us that there are likely to be situations exactly like that, where for whatever reason, that information isn't disclosed to that person. That, therefore, is going to place children at risk. We can't say unequivocally or categorically that that's the case, but it appears to us from this low rate that it's highly like to be the case and therefore it's placing children at risk. That's why we want police have a thorough look at their application of the law."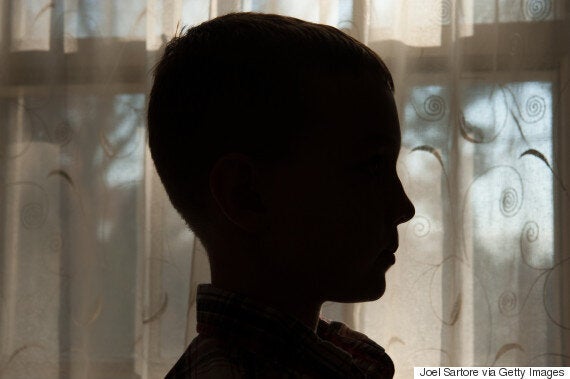 Sarah's Law allows parents to find out about the background of someone who may pose risks to children
NSPCC chief executive Peter Wanless said the charity was "disturbed and surprised" by the "wide discrepancy" of figures.
He said: "Families need to know if there are individuals in their area who pose a risk to children. How can you expect parents to make the right choices in order to protect their children if they don't know who is a threat?
"The wide variation in disclosure numbers doesn't breed confidence that the scheme is being understood or applied consistently and that is a concern.
"While there may be very good reasons for not disclosing information held to applicants, some forces seem to be too cautious which could put children at serious risk of harm."
Detective Chief Inspector Pierre Serra, of Sussex Police, said: "Out of the 193 applications, 14 were given disclosures. Of the remainder there may have been information already shared with partner agencies, no information about that person to disclosure, information may already be in the public domain and at times we have made disclosures to family members who have direct responsibility for a child.
"Each case is assessed after careful consideration, thorough checks and risk assessments."
A Home Office spokeswoman said: "The UK has some of the toughest powers in the world to deal with sex offenders. This includes the Child Sex Offender Disclosure Scheme."
Related