With the headline "German Jews Pouring Into This Country", the article warns of "aliens" entering the UK through the "back door."
The clipping also appears to talk about a woman who was charged with "knowingly harbouring" a migrant man who she intended to marry.
For a full transcript, see below.
One commenter said: "Just substitute the word 'Jew' with the word 'migrant'".
Another posted a photo of a clipping from a 1914 article in The Times, in which the editor calls for the people of Folkestone to financially assist refugees who have been forced out of their home countries.
A photo of a clipping was shared on Facebook in a group called Stand with the Calais Migrants, who are planning a demonstration in Folkestone to "show their support for their fellow human beings".
Full transcript:

"The way stateless Jews and Germans are pouring in from every port of this country is becoming an outrage. I intend to enforce the law to the fullest."

In these words, Mr Herbert Metcalde, the Old Street Magistrate yesterday referred to the number of aliens entering this country through the 'back door' -- a problem to which The Daily Mail has repeatedly pointed.

The number of aliens entering this country can be seen by the number of prosecutions in recent months. It is very difficult for the alien to escape the increasing vigilance of the police and port authorities.

Even if aliens manage to break through the defences, it is not long before they are caught and deported.

The greatest of their difficulties is employment [clipping cuts off]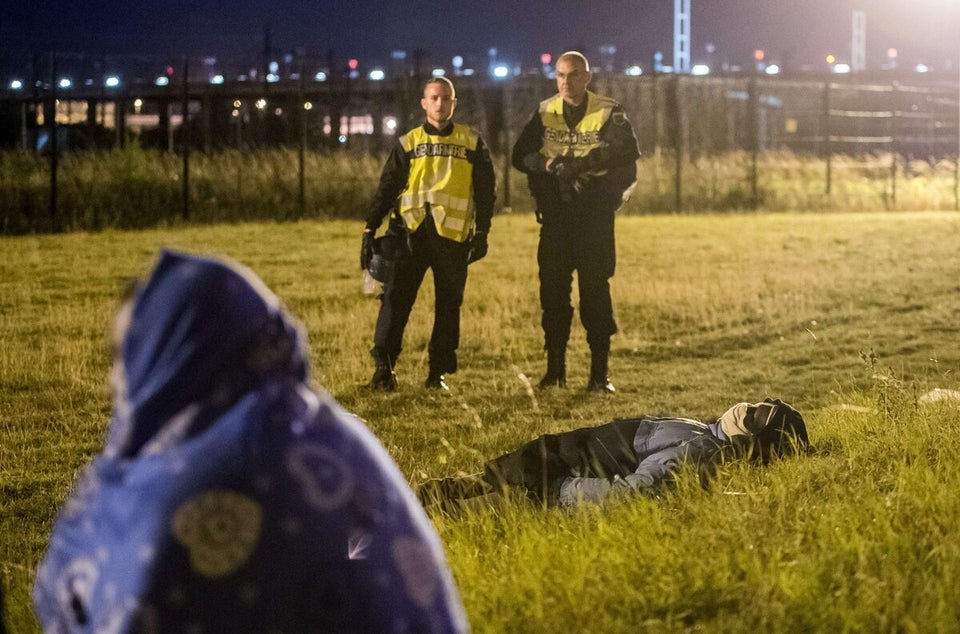 Calais Migrants
Related