A man is believed to have walked almost the entire length of the 31-mile Channel Tunnel in a desperate bid to get into the UK.
The Sudanese national was found less than 1km from the terminal in Folkestone, Kent at 6.13pm on Tuesday, having walked almost the whole stretch of tunnel.
Kent police said in a statement: "Kent police officers investigating an incident where a man was located in the Channel tunnel near to its exit at the Folkestone terminal at 6.13pm on 4 August have charged a man.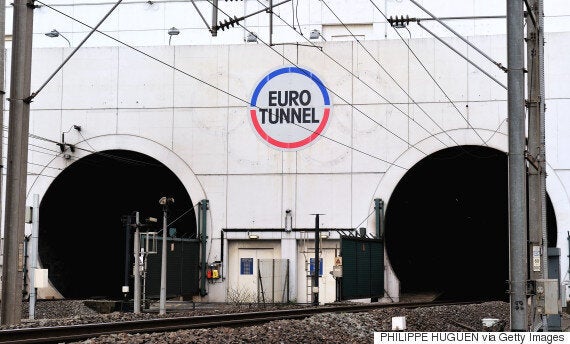 Abdul Rahman Haroun walked almost the entire length of the tunnel
"Abdul Rahman Haroun, 40, of no fixed abode, has been charged with causing an obstruction to an engine or carriage using the railway under the Malicious Damage Act 1861."
Haroun is due to appear at Medway magistrates court on Thursday.
He was found in one of the two railway tunnels, rather than the service tunnel in the middle, according to the Guardian.
Haroun was extremely lucky to survive the dangerous journey. The tunnels measure 7.6metres in diameter, while the trains themselves measure 2.81metres . This means that there is just 2.4 metres either side of the train at the widest point of the tunnel.
Trains also travel at speeds of almost 90mph through the tunnels.
The French entrance to the tunnel was closed immediately following his discovery and a search carried out of the area.
A spokesman for Eurotunnel said a full investigation into the incident had been launched. "A criminal intrusion into the Channel tunnel is an extremely rare incident. It is both illegal and highly dangerous." he said. "This person could have been seriously injured or killed."
"Eurotunnel hopes that the full force of the law will be used to demonstrate that an attempt to enter the Channel tunnel poses not only a significant risk of injury or death, but also precludes any possibility of entering the UK to claim asylum or to find work."
The recent crisis at Calais has led to talks over the possibility of closing the tunnel at night.
The proposal has been discussed at the Government's emergency Cobra meetings in what has been described as the "nuclear option", the Daily Telegraph reported.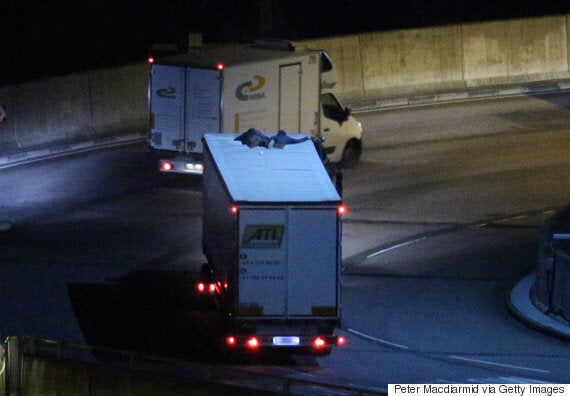 Migrants are making increasingly desperate attempts to get through the tunnel
Sources said the option to close the Channel Tunnel - operated by Eurotunnel - exists but there were no immediate plans to do so.
A Government spokesman said: "We have and continue to consider all potential courses of action to improve security at the Channel Tunnel in Coquelles and to prevent any loss of life.
"A number of new security measures have been introduced and ministers both here and in France keep the situation under constant review."
At least nine people have died attempting to gain entry to the UK via Calais this year.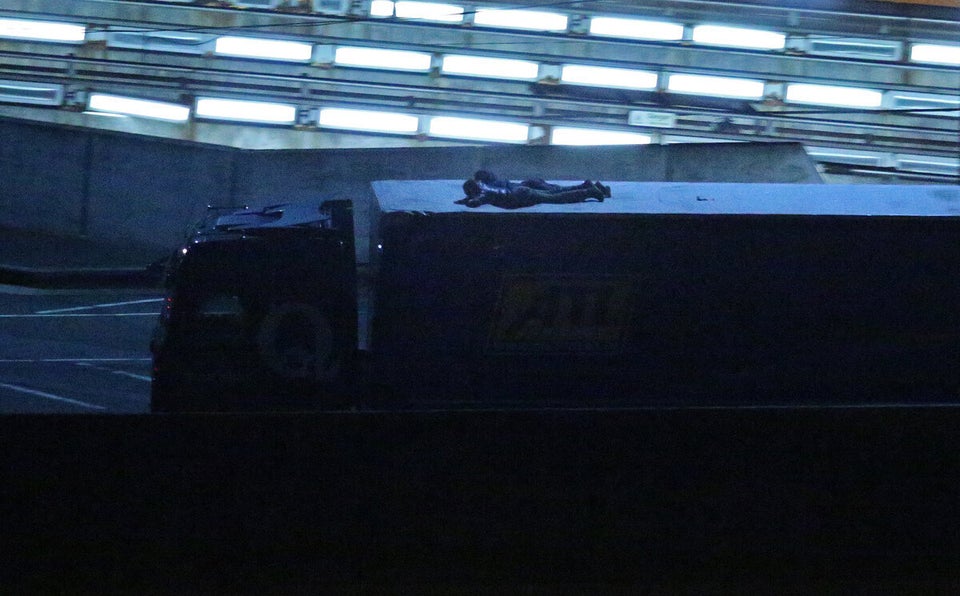 Desperate Migrants Try To Get Through Channel Tunnel