A baby rhino whose mother is believed to have been killed by poachers can be seen trying to adopt passing cars as a substitute for his real parent, images reveal.
The young rhino, called Donnie, followed cars as they drove through Kruger National Park in South Africa, rubbing up against them when they stopped in the hope that his affection will be reciprocated.
The heartbreaking pictures show Donnie imprinting, which often happens when an animal becomes orphaned and tries to find a replacement parental figure.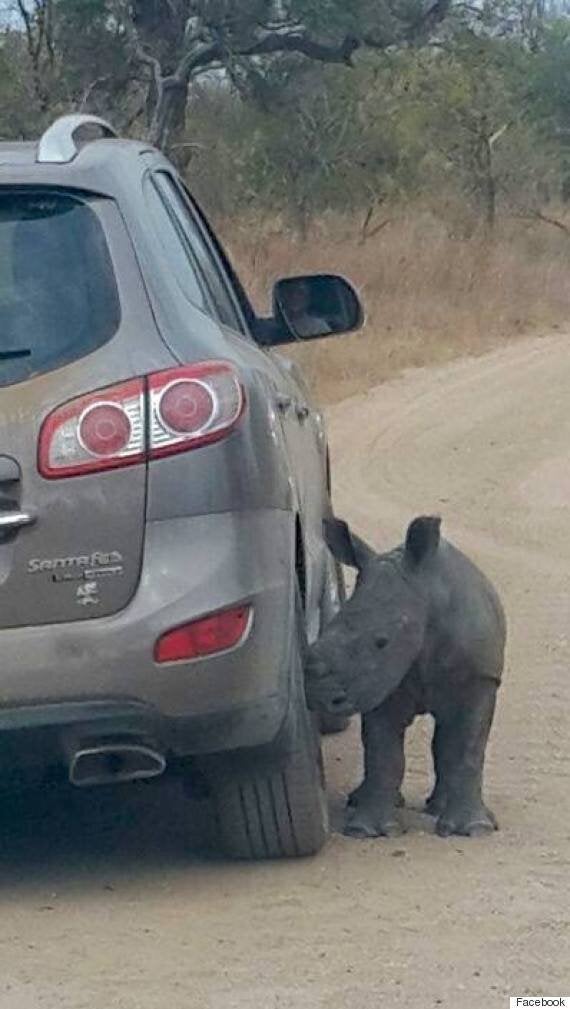 Orphan rhino, Donnie, rubs up against a car, looking for a new mother
Fourth year veterinary science student, Debbie English, and her father who is a regional ranger at the park took the photos.
Donnie is believed to be between one and two months old.
After these images were taken he was tranquilised and transported out of the park.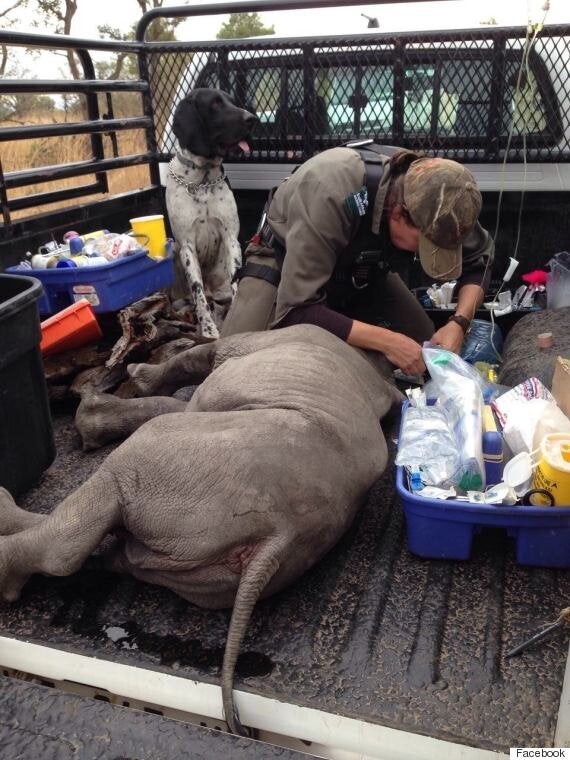 Donnie is tranquilised and transported
Following the troublesome journey, which involved the pilot making an emergency landing after Donnie's heart stopped beating, the young orphan was flown to specialist wildlife care and rehabilitation centre, Care for Wild.
Ms English wrote on Facebook: "This little guy lost his mom and wandered all the way to the tourist road. Then adopted the cars as his mommy...how heart wrenching?
"My father and the veterinarian managed to tranquilize the poor little thing and fly him to his new home... but not without any hiccups along the way.
"The pilot had to make an emergency landing after this little guy flat-lined. After 3 minutes of resuscitation and trying everything to save him... everyone involved was amazed (some with tear filled eyes) when he gasped for air and his little heart started up again!! After a rough ride he finally made it to his new home where he probably had a good snooze and is now hopefully settled in."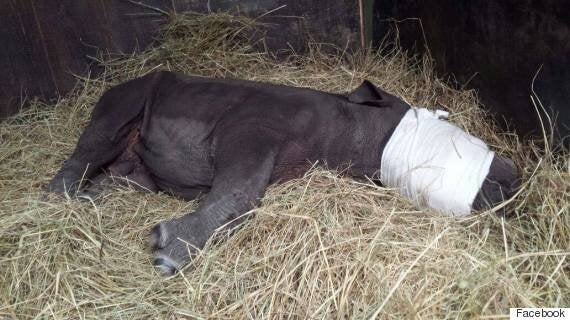 Donnie is reportedly recovering well
Poaching is threatening the extinction of many animals, particularly rhinos, whose horns are coveted for use in traditional Chinese medicine.
Many animal charities are working to combat the threat of poachers.
Ms English added: "The public don't often hear about successes like these so I would like to share this happy ending with you and ask to support our rangers, veterinarians and all the other special people involved in the fight against rhino poaching."
Nothing can replace this rhino's lost mother, but for now he is being looked after by Care for Wild.
One of the challenges facing conservation groups is that the area's vast landscapes mean that often anti-poaching forces are unaware of poaching until it is too late.
The technology, supported by comedian and animal rights activist, Ricky Gervais, includes a video camera, a heart rate monitor and a GPS satellite collar.
There is hope the real-time monitoring device will help animals facing extinction, including rhinos, tigers and elephants.
Also on the Huffington Post UK: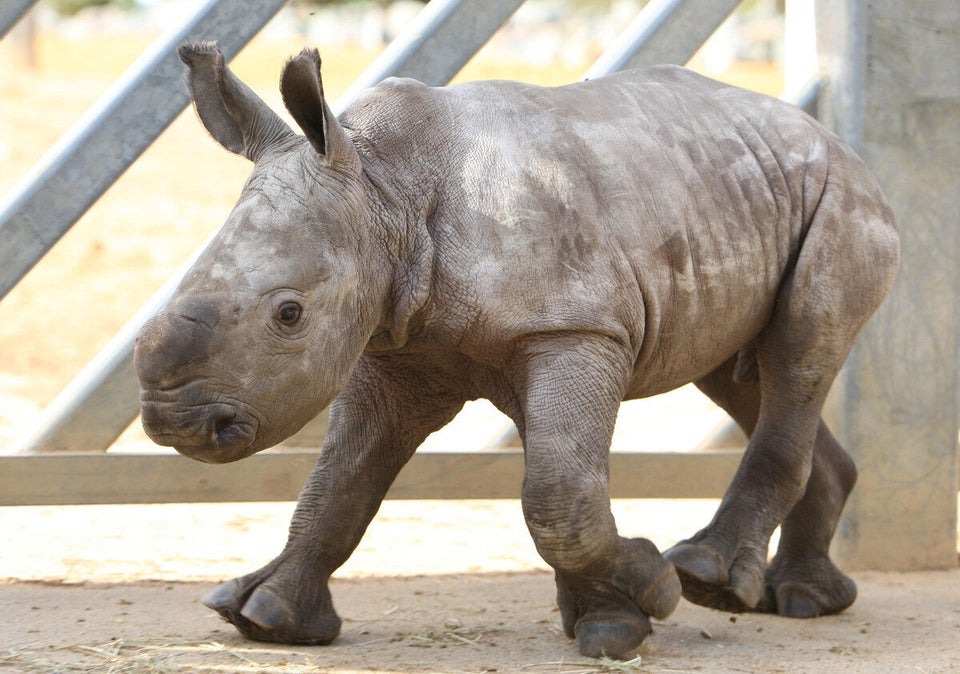 19 Ridiculously Cute Baby Rhinos
Popular in the Community