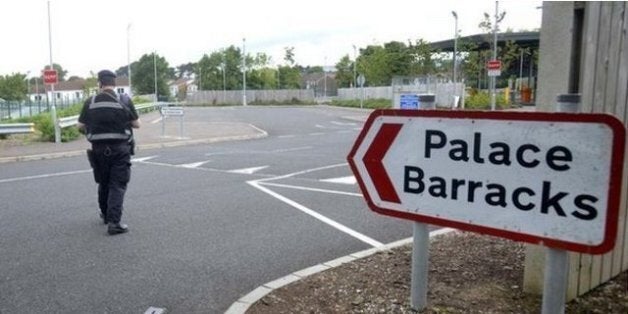 A fire broke out on Friday morning inside Palace Barracks army base in Holywood, Co Down, the Police Service of Northern Ireland (PSNI) said, with flames from the blast quickly spreading to two vehicles and garages within the sprawling complex, which houses Scottish soldiers as well as the secret service.
Dissident republicans opposed to the ongoing peace process have attempted to use the postal service several times previously to target security forces and government ministers in both Northern Ireland and England.
A police said: "Detectives from PSNI Serious Crime Branch can confirm that a small explosion occurred inside the rear of a postal vehicle within Palace Barracks in Holywood this morning."
The postal worker who had been driving the van was not inside it when the explosion occurred.
Due to the damage caused by fire and water, it is not yet known what caused the explosion, police said.
No one is thought to have been injured in the incident.
In February 2005, the Government announced that MI5 would take on the lead role for national security intelligence work in Northern Ireland. The threat level from dissident republicans has since been rated as severe.
The Real IRA has admitted it was behind a car bomb which exploded outside the base in April 2010.