The Queen and David Cameron are leading the nation in marking the "poignant" and "emotional" 70th anniversary of VJ Day.
The sacrifices of British Second World War forces who fought and died defeating Japan have been commemorated in a service at St Martin-in-the-Fields church in central London - the first in a series of remembrance events.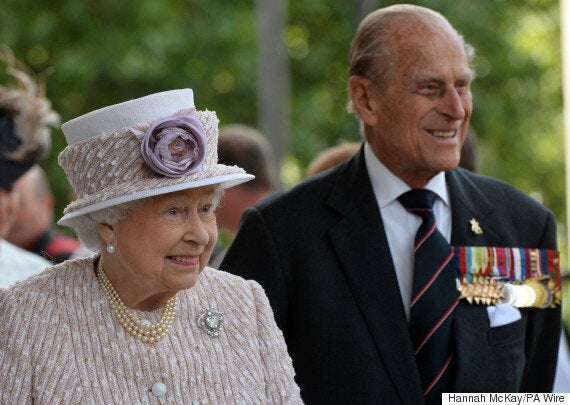 Queen Elizabeth and the Duke of Edinburgh arrive at St Martin-in-the-Fields in London for a service of commemoration marking the 70th anniversary of VJ Day
Buckingham Palace has refused to comment on the reported threat, with a spokeswoman saying they do not comment on security matters.
There is a visible police presence and tight security around the church which is situated in Trafalgar Square, as tourists and onlookers stand behind barriers.
The Queen, dressed in a dusty pink outfit and hat, is joined by the Duke of Edinburgh and the Earl and Countess of Wessex.
About 50 veterans are expected to have travelled to the capital for the event.
Dr Sam Wells, vicar of St Martin-in-the-fields, said: "We are gathered together in the presence of Almighty God to remember, with gratitude, those who gave their lives for the cause which we have believed to be right, and especially to remember our comrades who, in prison camps, or in the seas of the Far East, made the supreme sacrifice, and also to remember those who have died, since their return, as a result of their suffering.
"That their sacrifice be not in vain, we meet to dedicate ourselves anew to his service, and to ask his guidance in all that lies ahead of us."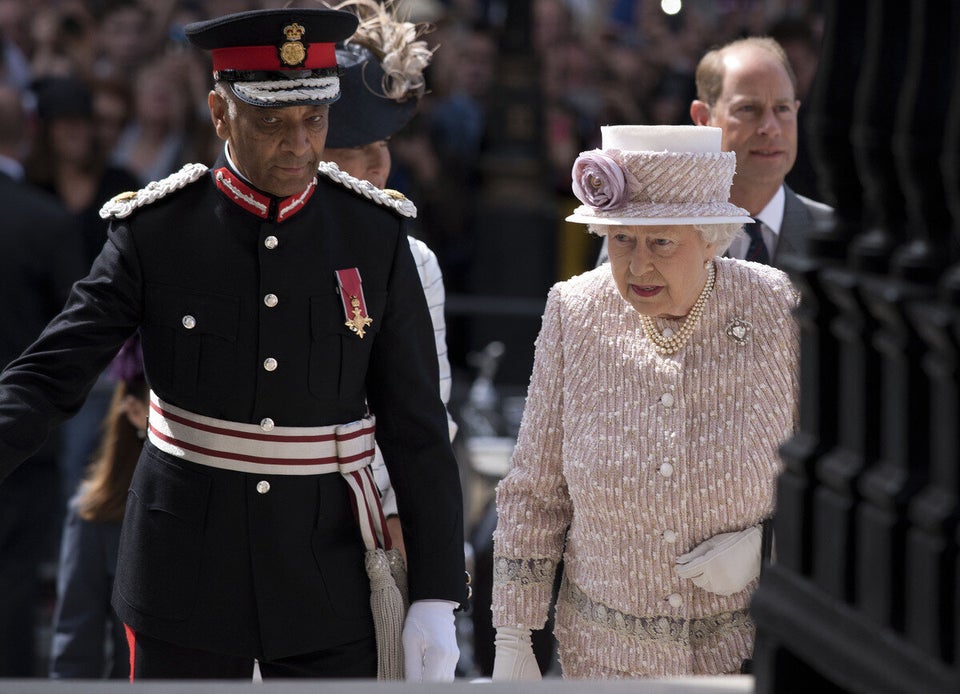 70th anniversary of VJ Day
Pauline Simpson, an organiser of the events from the National FEPOW Fellowship Welfare Remembrance Association, said of the day: "I think it's very important to the veterans because they feel that they've been treated as the forgotten army.
"Their comrades that fought in Europe came home in May 1945 and they came back to a huge welcome and celebration.
"And for many people in the nation it was the end of the war, but in actual fact for all of the men still in the Far East in captivity, many of them didn't even know that the war had ended and they didn't start returning home until three or four months later."
She said many did not return home until October.
"I think it will be a very emotional day because I know that at the very heart of those attending today will be the memory of those that didn't return," she said.
Ms Simpson said veterans will be thinking of their comrades, adding that it will be "a very poignant day" for families whose loved ones did not return.
She said she expects about 50 veterans, including one man who is 103, but added that it comes down to how they are feeling.
Veteran Vic Knibb, 90, from Guildford, is vice chairman of the Burma Star Association. He joined the Army in March 1943 at the age of 18 and sailed from Liverpool in 1944 heading for India and was among the first recruits after the Battle of Kohima and was in the 4th Battalion the Royal West Kent.
Speaking about today, he said it is all about "the memory of all those that didn't come back".
He added: "That's the important thing. That's what this service is about. And this afternoon, it will be a celebration because we're still here."
Mr Knibb said today marks a last hurrah as the number of veterans is falling. He added that the message is to "remember all those that give their lives for so much".
"If it wasn't for what they did in Europe, and here and in the Far East, you all wouldn't be here."
Mr Knibb said he was glad he was never a prisoner of war and, asked if he stayed in the Army after the war, he laughed and said: "I got out as soon as possible."
He got back to Britain in the middle of 1946 and became a labourer.
Mr Knibb said he was "extremely grateful for the National Health Service" and said he was waiting for a heart operation.
He said he has been "lucky" to have been well looked after for so long.
"I can't walk, I'm going to be wheelchaired today. I'm surviving on Scotch at the moment," he joked.