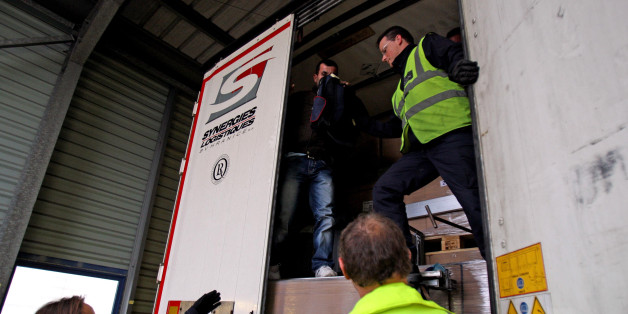 Chris Radburn/PA Archive
British police are to join forced with their French counterparts in Calais to target trafficking gangs as part of a fresh drive to tackle the migrant crisis.
Officers will be based in a new "command and control" centre alongside Border Force personnel at the port town in northern France.
The operation is part of a deal between French and British ministers, due to be signed off by Home Secretary Theresa May in Calais today.
Officials hailed the move as a major advance towards stemming the flow of migrants being smuggled illegally across the Channel, vowing to step up collaboration between intelligence and enforcement agencies.
Police awaiting the arrival of Theresa May in Calais. pic.twitter.com/oOEzgGXQzS

— Simon Jones (@SimonJonesNews) August 20, 2015
Desperate migrants - many refugees fleeing their war-torn home nations - are paying up to £7,000 for "guaranteed entry into Britain", a source told the BBC on Thursday.
Smugglers, armed with knives, shotguns and even molotov cocktails are exploiting despairing asylum-seeking hopefuls, and are the target of this week's latest initiative.
Two senior "gold" commanders - one from each government - are due to report regularly to May and her opposite number in France on the extent of immigration-related criminal activity in both of their respective countries.
They will also work together to ensure networks are dismantled and prosecutions are pursued, sources said.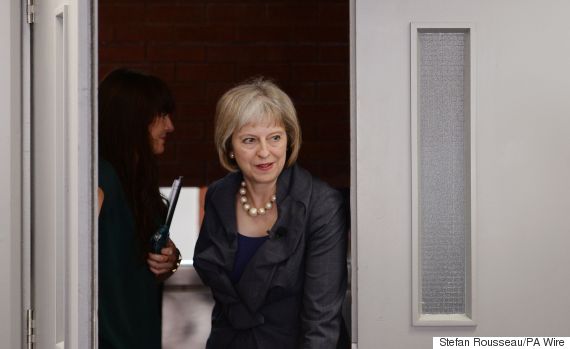 May will travel to France to announce her new measures on Thursday
Fresh measures included in the new agreement include:
Extra French policing units deployed
UK resources to ensure the Eurotunnel railhead is secure, including fencing, CCTV, flood lighting and infrared detection technology
Security tightened within the tunnel itself, with an increased number of the train company's guards protecting railways and favoured entry-points
A new "integrated control room" covering the railheads at Coquelles created
Additional freight vehicle search teams, including detection dogs
The British Government has already pledged £20 million over the past year to improve defences around the port of Calais and the Eurotunnel terminal after an unprecedented wave of incursions by those attempting to reach the UK.
At least 5,000 migrants are estimated to be in Calais and one to two have died every week died attempting to cross into Britain.
Chair of the Home Affairs select committee Keith Vaz welcomed May's visit, which is the first by a government minister since the crisis escalated.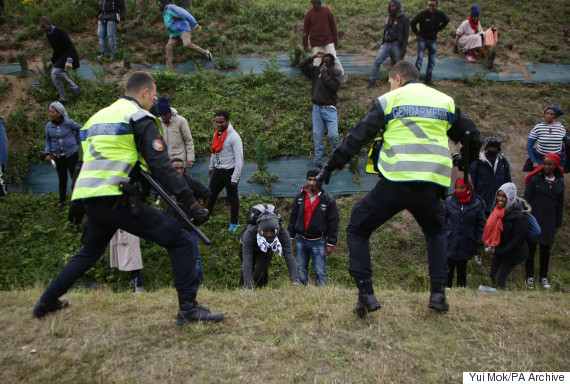 French 'Gendarmerie' have been clamping down on illegal immigration
However, he added: "We must be aware of the dangers of the domino principle. Closing off one route will only mean the problem moves to another port.
"There is already evidence of more illegal activity around Dunkirk, Zeebrugge and the Hook of Holland. We need agreements with countries across the north coast to stop this situation developing before we see Calais-like crises spring up at ports across the continent.
"This remains an EU problem. If we do not take control urgently, by the end of the year we could easily see the number of migrants reaching Europe equivalent to the populations of both Malta and Luxembourg combined."
READ MORE: