There wasn't a dry eye in the house when Paul O'Grady closed Cilla Black's funeral on Thursday afternoon, delivering an emotional eulogy to his close friend, full of moving tribute but also hilarious anecdotes of their time together.
He brought laughter to the congregation and priests in the church as he remembered her as " a wonderful woman, so talented, so witty" and thanked her for the privilege of allowing him into the whirlwind of her life, hell-raising... if you'll pardon the expression."
Cilla's other famous friends, Sir Cliff Richard and Christopher Biggins, both paid tribute to the showbiz legend in their own ways, but the responsibility fell to Paul to close the service.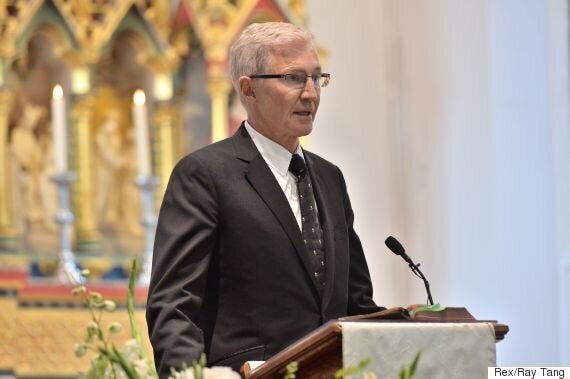 Paul O'Grady paid tribute to Cilla at her funeral on Thursday
Paying tribute to his friend, he said:
"I never thought I'd go before Cilla. I firmly believed Cilla was indestructible, that I'd go first. We discussed my funeral at length She had a major role, which involved a mantilla and lilies - I'm going to have to rethink that now.
"Whenever we went on holiday together, something always happened, usually to me.
"We first met on Parky's chat show, we just clicked, became soulmates. After Bobby died, we stayed up until 5 o'clock in the morning, and we decided to go to Peter Brown in New York and I decided to introduce her to the finer things… places where even the taxi driver was too terrified to drop us off.
"I'd say, 'Give us your jewellery, Cilla.' I'd have the ring, the necklace in my pocket, I was always terrified.
"But she loved life. If there's one word to describe Cilla, it's laughter. We got into a lot of trouble, but we laughed while we were doing it."
Paul remembered a handful of anecdotes from the pair's capers together, including one occasion when they got locked out of her house in Barbados, and had to break in. By the time a neighbour arrived, they found Cilla sticking out of the window, with Paul holding her by the ankles.
"And Cilla appeared, shouting Surprise Surprise!" he added, with perfect comic timing.
"I loved this lady dearly. You have no idea, she was one of my closest friends, I absolutely adored her.
"One of the things she always used to say was, 'Don't tell our Robert… don't tell Pat, and don't tell Peter Brown,' and that's a promise I'm going to fulfill.
"She said after Bobby died that I taught her to laugh again. I didn't know that until I read it in the papers, she said she'd been sent a guardian angel... one with a tail and hooves.
"She was a true daughter of Liverpool. Scotty Road was never far away. I'll never forget being on Madison Avenue, and Cilla haggling over the price of a coat. Telling the guy, there's a mark on this. And she said the classic line, 'What will you do it for readies?' She taught me lots of things, never to turn right on the plane.
"She was a great friend, full of fun, a wonderful woman, talented, so witty. She adored her family, her sons, her grandchildren, and I'm so proud that she allowed me into the whirlwind of her life. We spent two decades hell-raisining, if you'll pardon the expression - through London, Spain, Barbados and the Maldives.
"The light went off a couple of weeks ago, it hasn't come back on yet.
"Thanks for all the fun, thanks for all the laughs. Ta-ra girl, and I'll see you on life's highway."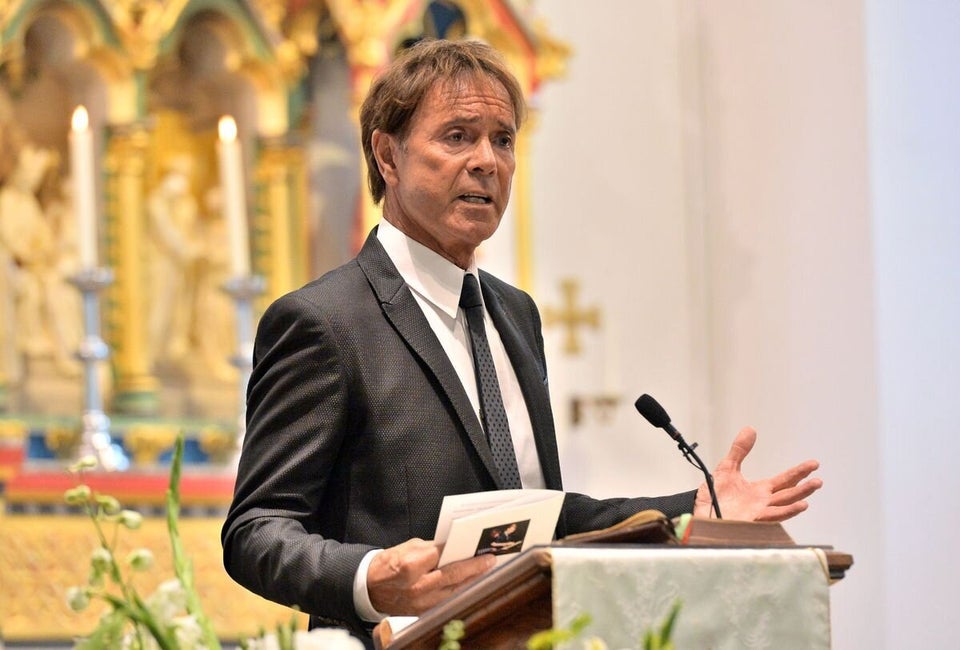 Cilla Black's Funeral
There was a spontaneous burst of applause as Paul O'Grady returned to his seat in the church in Cilla's native Liverpool.
His words followed personal tributes from both Sir Cliff Richard and Jimmy Tarbuck, and a prayer read by Christopher Biggins. Cilla's family was also represented by her eldest son Bobby, who described his mother as "a wonderful lady who brought joy to so many".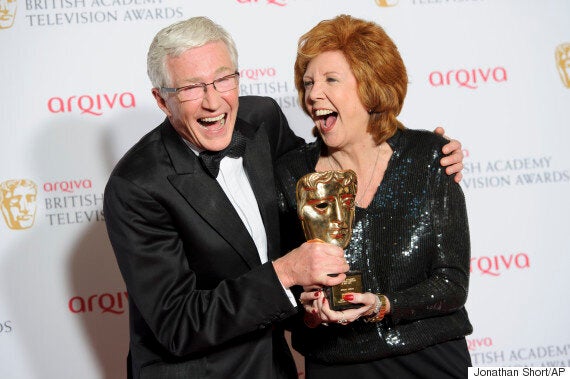 Paul O'Grady and Cilla Black
He also delivered a moving speech in her honour when ITV repeated the Cilla special, 'The One & Only Cilla Black', telling viewers: "Cilla was quite a gal, and her passing has left a huge void in my life."
Other stars to attend Cilla's memorial service, which was held in her home city of Liverpool, included Carol Vorderman, Jimmy Tarbuck and Sir Tom Jones.
The funeral took place at St Mary's Church, Woolton - where her marriage to Bobby was blessed four decades ago - before a more private burial at Allerton Cemetery, where her parents are buried.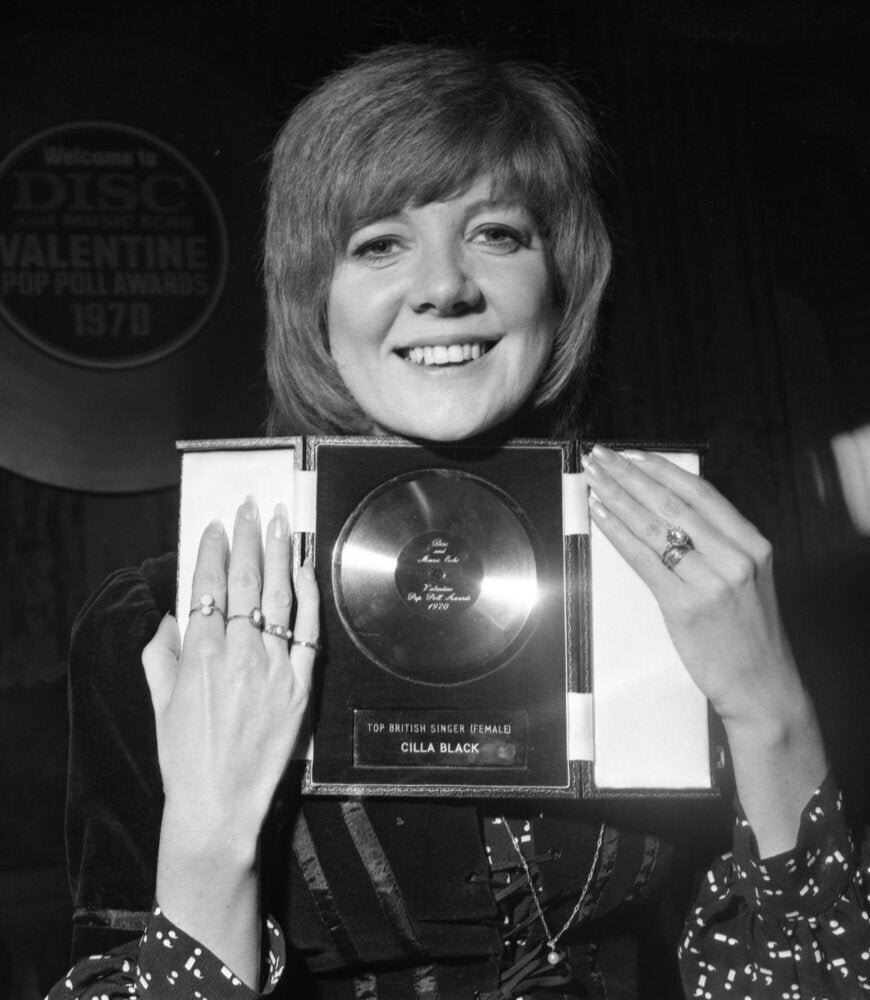 Cilla Black's Life In Pictures