Among the first stars to arrive at St Mary's Church in Woolton, where Cilla married her late husband Bobby Willis in 1969, were her good friends Paul O'Grady, Christopher Biggins and Jimmy Tarbuck.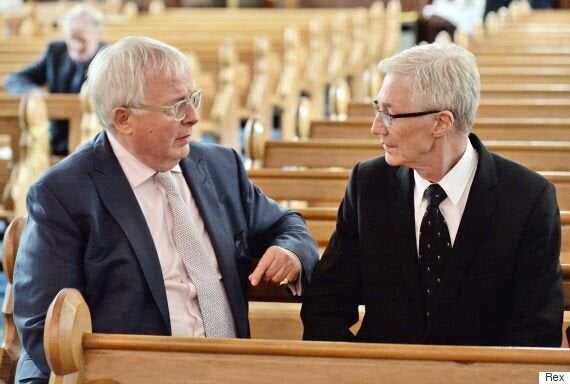 Christopher Biggins and Paul O'Grady were among the first guests to arrive
Other well known stars in attendance included Tom Jones, Carol Vorderman, Andrew Lloyd Webber, Jo Wood and Lorraine Chase.
As well as the famous faces paying their last respects, thousands of fans lined the two-mile route between Woolton Road as far as Blackwood Avenue to say goodbye to one of Liverpool's most famous stars.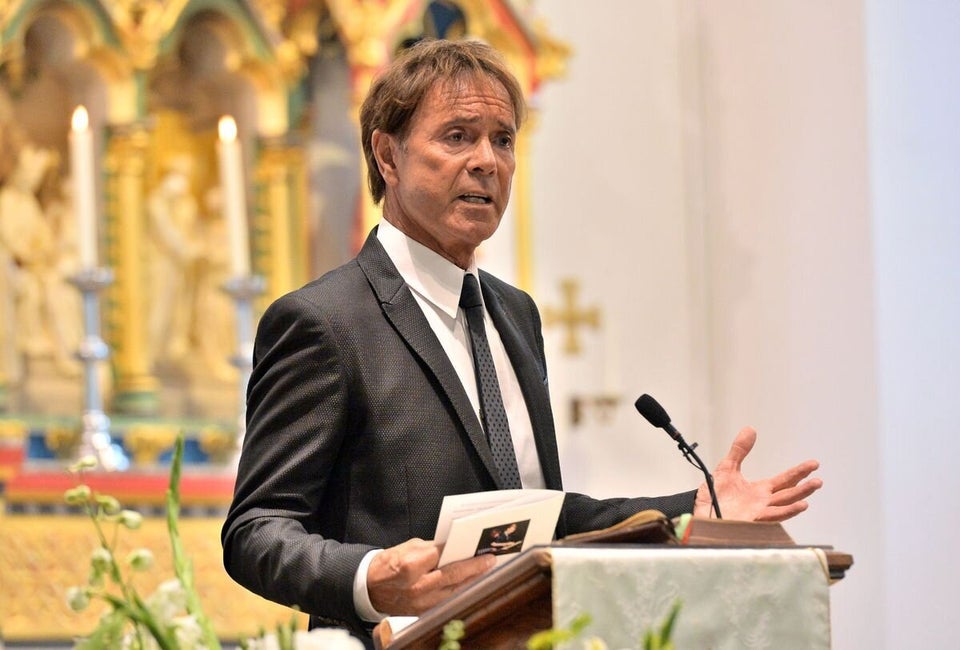 Cilla Black's Funeral
The service, which was televised live, got underway with the congregation joining in on the hymn 'All Things Bright And Beautiful'.
Cliff's involvement was organised by her three sons to fulfill their mum's wishes.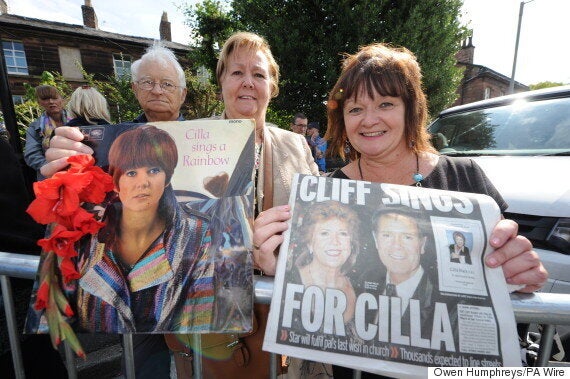 TV stars Paul O'Grady, Jimmy Tarbuck and Christopher Biggins joined Cilla's sons Robert and Ben in giving readings at the service, which began at 1pm.
Speaking ahead of today's service, Christopher Biggins spoke to 'Good Morning Britain', saying today's funeral would see Cilla 'return home'.
"It's going to be a tough day I think but also a joyous day, saying goodbye to our dear friend Cilla and I think this is absolutely the right place for her to return to," he said.
"It's like Cinderella has returned to Liverpool… If Cilla were here, she'd love it."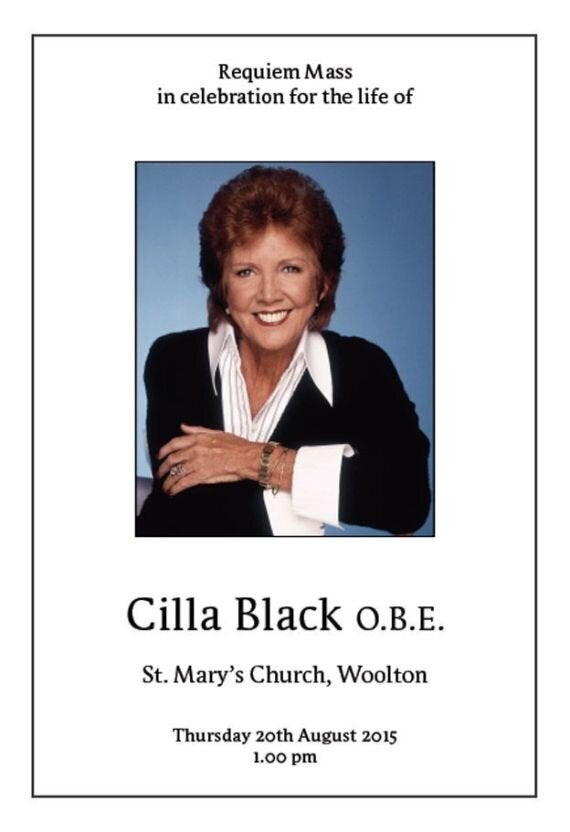 Following the funeral, officiated by The Right Reverend Thomas Williams, Auxiliary Bishop of Liverpool, Cilla will be laid to rest at a private ceremony at Allerton Cemetery, where both her parents are buried.
He told The Mirror: "It is a Catholic church so it will be a proper mass and service. One would hope people would want to come out and remember her. We will encourage people to do that."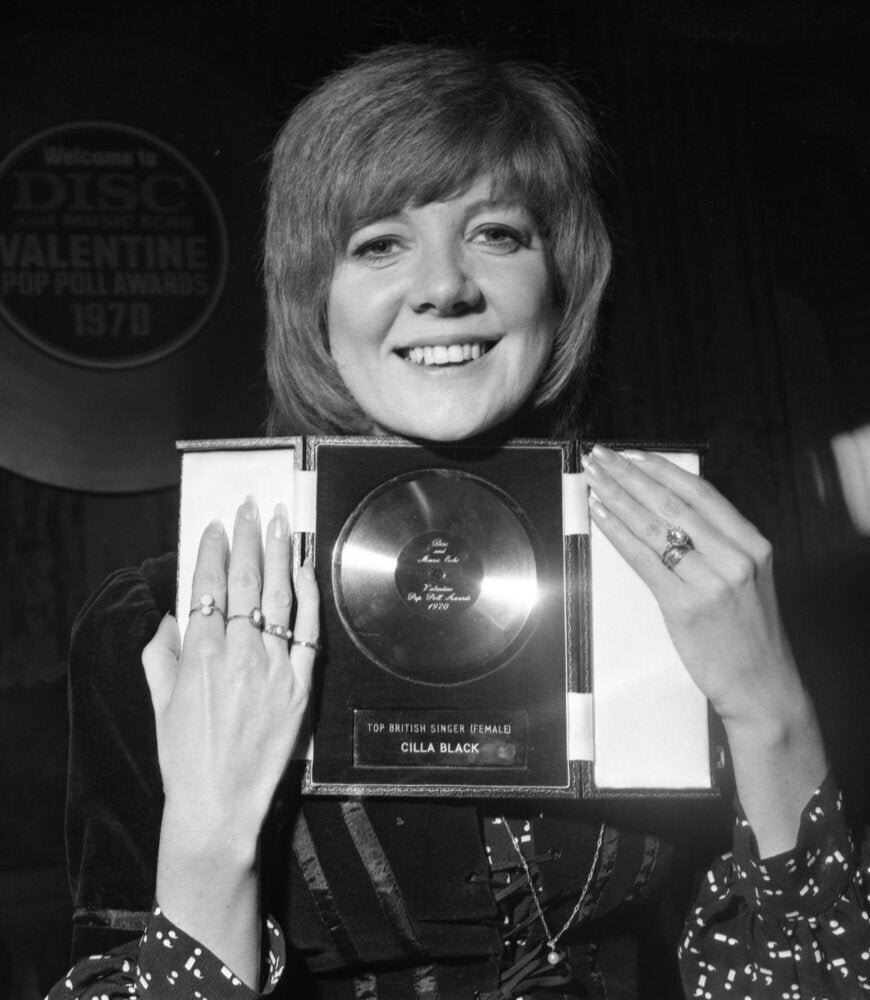 Cilla Black's Life In Pictures
Following their mother's death, Cilla's three sons, Robert, Ben and Jack, issued a joint statement, thanking the public for their support.
They said: "We are devastated by the sad loss of our mother, but have been deeply touched by all the kind messages of support from her friends, fans, the public and media," the statement reads.
"We would like to thank everyone, especially the people of Liverpool. The tributes and condolences have really helped us through these difficult times."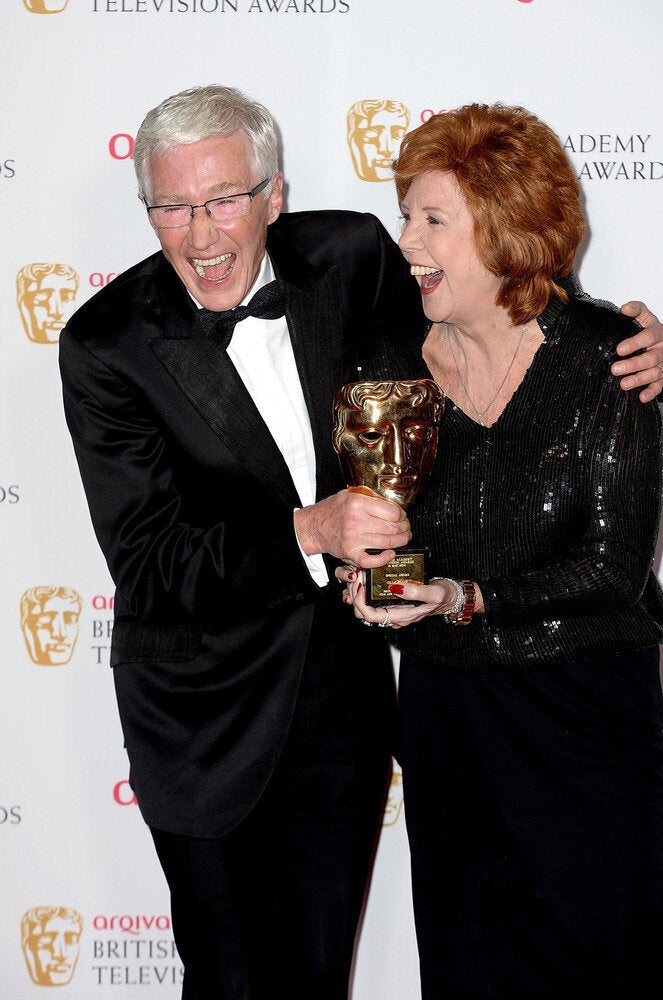 Cilla's Showbiz Pals