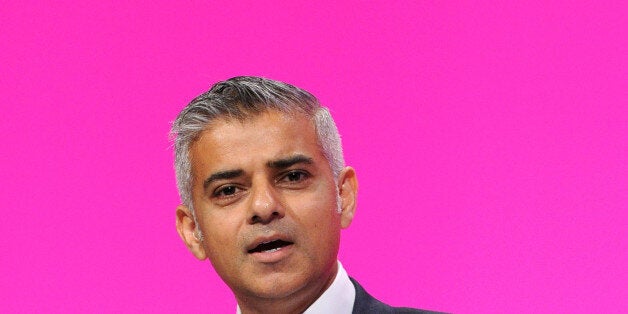 One hundred young people have signed an open letter pledging their support to Labour MP Sadiq Khan in his bid to be elected London Mayor.
The young Londoners backed the Tooting MP, who is one of the leading candidates in the 2016 mayoral race, saying the politician had proved he would place young people at the heart of his campaign.
In the letter shared with The Huffington Post UK, the signatories, who are all under 30, wrote: "The future of our city lies in our hands. Growing up as a young person in London is not always easy. We need a mayor that reflects the diversity and vibrancy of London. And Sadiq Khan is that person.
"As Mayor, he will tackle the challenges facing us with more affordable housing, cheaper transport and fairer wages. We believe that Sadiq is the best candidate to ensure that we as young Londoners have a decent chance at life and secure a place and role in our communities."
The letter continued: "During his campaign so far, Sadiq has proved that he will place young people at heart of his campaign. Modern London needs a modern Mayor. This was shown by the recent #DareToDream launch event in central London where he outlined how he will tackle the inequalities we face in London.
"That's why we're backing Sadiq to be the next Mayor of London - with Sadiq, we can change London together."
Speaking to HuffPost UK, Khan said he felt "humbled and delighted" by the letter.
"Too often the voices of young people are neglected or ignored by politicians despite the fact they have so much of value to contribute," he said. "Instead of being shut out of the political process they should be put at its heart and that is why I am building a movement in which young people not only feature but play a central role in addressing the capital's problems and tackling its inequalities."
Khan added young people needed to be given the opportunities to succeed, saying: "Young Londoners are the future of our city so it is vitally important their voices are heard and their talents recognised.
"At the end of the day, it is their passion, energy and ideas that will create the wealth and prosperity of tomorrow. But they need to be provided with the opportunities that allow them to fulfil their potential and so as Mayor I promise I will do my utmost to deliver on affordable housing, fairer rents and cheaper transport, because I know that together we can make a difference."
Khan has recently called on young Londoners to work with him to tackle the capital's problems, saying "too many" are being left behind as the city powers ahead.
Tessa Jowell, who stood down as an MP in the general election, is also in the running to become mayor, and has previously stated she would create a "Homes for Londoners" body on her first day if elected.
The Londoners who signed the letter are: