The 'X Factor' act everyone is talking about is 4th Power, the girl-group who flew over from the Philippines specially to perform for Simon Cowell - but it turns out there's more to the sister act's story than anyone of us realised.
In fact, 'The X Factor' isn't the girls' first brush with reality TV, having previously appeared in the South Korean show, 'SuperstarK6', under the name MICA.
Together, they made it through to the final 10 of 'SuperstarK6', with their harmony-laden audition performance of 'Let It Go' from Disney's 'Frozen', making a similar splash to their 'X Factor' performance, with over a million views on YouTube.
"Executives looked at everything they had done before and discussed them at length before making the decision to invite them back and make them a big part of the launch show. Obviously they were exactly what had been expected.
"But the judges had not been told what was coming, to ensure their ­reaction was as strong and completely natural as it could be."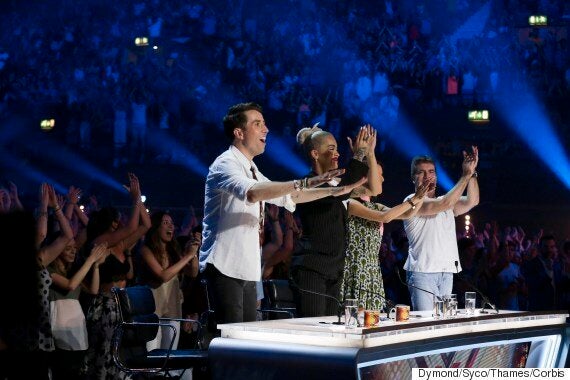 The judges give 4th Power a standing ovation
'The X Factor' continues on Sunday night, at 8pm on ITV.