This is the Samsung Gear S2. It's Samsung's answer to the Apple Watch boasting, custom-built software, a stunning circular display and a rotating controllable bezel.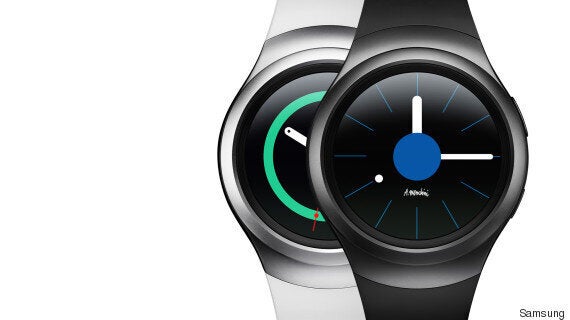 Unveiled ahead of IFA 2015, Europe's largest technology conference, the Gear S2 features a stainless steel body and comes in three variants - white, silver and a more classically styled black that looks more like the watch you're probably wearing now.
So what makes this watch different from both the Apple Watch and the myriad of Android Wear smart watches that'll be announced in the next couple of weeks?
Well for starters Samsung's watch doesn't run Android Wear. Instead the company has opted for its own operating system called Tizen.
Regardless of its compatibility you can't argue with the S2's specs which are actually pretty impressive.
The circular 1.2-inch AMOLED screen features an impressive 302ppi so it's unlikely you'll be noticing the pixels any time soon.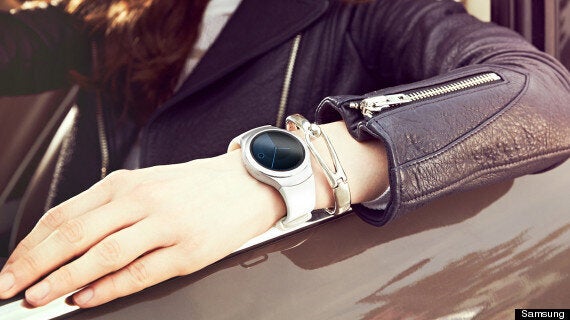 At 11.4mm thick the S2 is slightly thicker than the Apple Watch but thanks to the design it hopefully won't be so garishly obvious that you'll be put off.
It'll come with 4GB of storage for offline playback of music and it charges using Samsung's own wireless charging dock, whether it'll then also work with Samsung's other wireless chargers remains to be seen.
Where the S2 remains separate from the competition is in creating smartwatches that can function without a phone.
The Gear S2 is no different, sporting a 3G SIM slot, so if you fancy adding some more to that monthly phone bill you'll be able to turn your smart watch into a fully-fledged phone as well.
If you're wondering why the company has moved away from Android, the simple fact is exclusivity. By using Tizen the company has complete control of the user experience from start to finish so everything will tie into Samsung's ecosystem.