Simon Cowell was left hot under the collar on tonight's (5 September) episode of 'The X Factor' after a contestant gave him a lap dance.
Hopeful Bupsi climbed up on the judges' desk to put on a saucy display during her audition for the ITV talent show.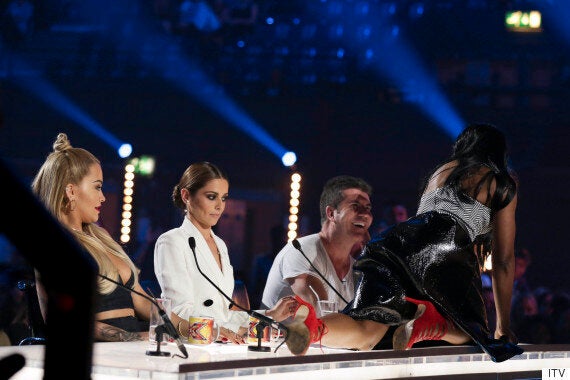 Bupsi climbed up on the desk to get closer to Simon
The singer - real name Nicola Brown - upped the ante after falling flat with her rendition of The Beatles' 'All My Loving'.
After Simon told her she was "too nice", she hit back: "I tell you what Simon, if you want nasty, I can do that right now."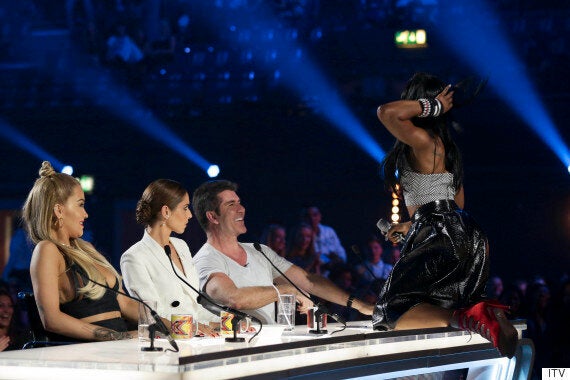 It didn't take long for Bupsi to get nasty
And as she began to belt out Tina Turner's 'Rock Me Baby', it was only moments before she'd launched herself on the desk to show them what her mother gave her.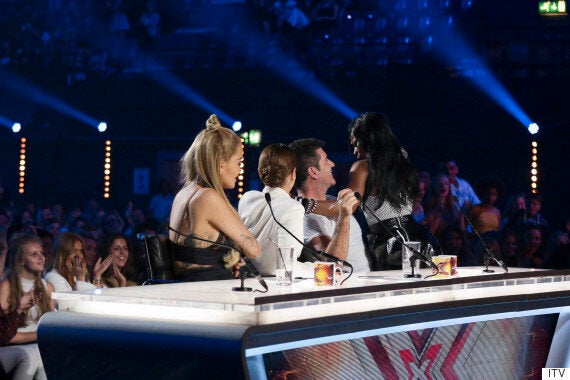 Bupsi gave Simon an unexpected lap dance
Simon and fellow judges Cheryl Fernandez-Versini and Rita Ora were mightily impressed by her sudden personality switch, with the music mogul telling her: "I meant nasty with a small 'n'. That was a big nasty.
"Now I can't stop thinking about you Bupsi. I loved it when you got on the desk."
"You just got Cowelled!" Cheryl exclaimed.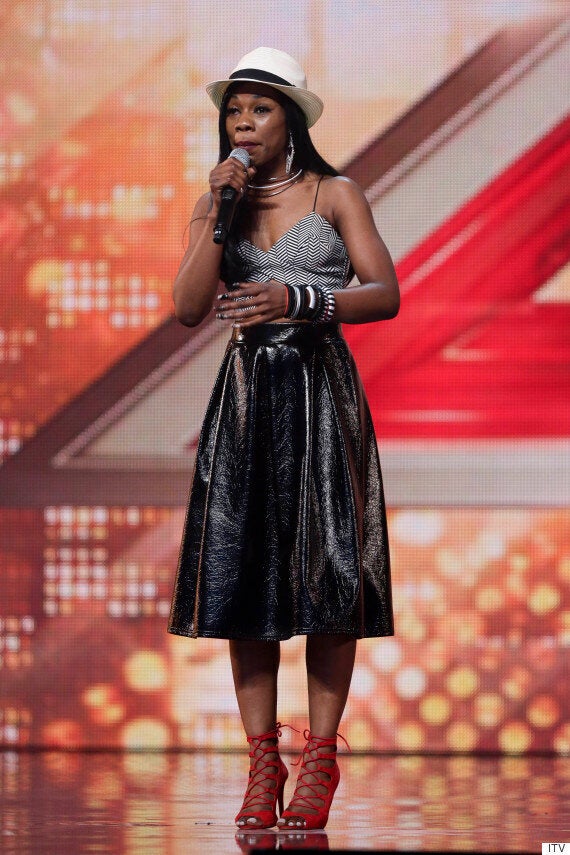 Bupsi's first song didn't go to plan
But it wasn't just Bupsi who impressed with her audition, as girlband Alien left us and the judges growing even more excited about the groups category, which is being mentored by Cheryl this year.
The colourful crew were dubbed the "Spice Girls from Mars" by Nick Grimshaw, following their rendition of Black Eyed Peas' 'Pump It', which earnt them four yeses from the panel.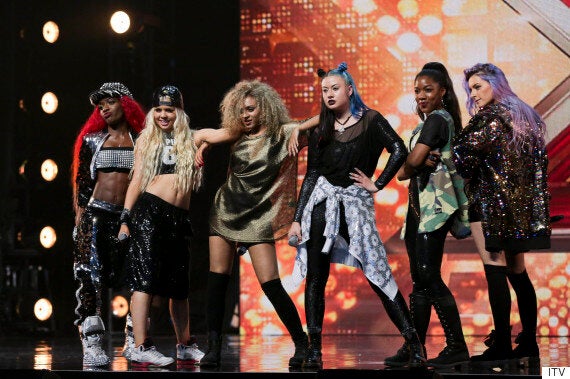 Alien also impressed the panel
'The X Factor' continues tomorrow night at 7.45pm on ITV.