More than 2,000 people have offered to take in refugees in their own homes as ordinary Britons lead the way in responding to the migrant crisis.
Zoe Fritz, who has set up an online database of people willing to provide a bed to those fleeing conflict and persecution, said she has been moved to tears by the flood of responses.
Dr Fritz, 39, who works as a consultant at Cambridge University Hospital, said she set up the initiative after seeing shocking images of the wave of refugees risking their lives to come to Europe.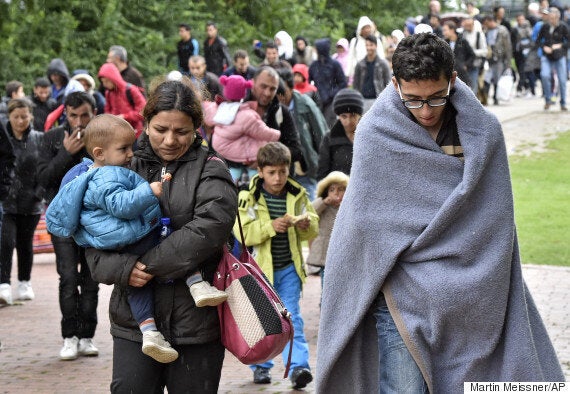 More than 2,000 Britons have offered their homes to refugees
The mother-of-two, who lives with her husband, seven-year-old son and nine-year-old daughter in Cambridgeshire, said: "My heart has sung at the things people have written. It has been extraordinary the generosity people have had.
"From people who clearly have the space to people who have said 'I don't have much but I have more than a tent on a beach somewhere'.
"I have been in tears. I've been very, very heartened. We can all offer to help but we need to turn that into action."
Dr Fritz said members of her family fled the pogroms against the Jewish people in Ukraine and Belarus a century ago, while others found sanctuary in the UK as part of the Kindertransport programme to evacuate children from Nazi Germany.
"There is a precedent for this action in the UK, and I felt we should be doing more", she said.
Explaining why she set up the database, Dr Fritz added: "It was an empathy that if I was in this kind of situation I would hope somebody would recognise that help was needed. We are all human.
"It is very strange as humans that distance stops us doing things. If you had someone who needed shelter outside your house you would take them in, but because you can't see them you don't do it.
"I had hoped for 1,000 in a week so 2,000 in three days has surpassed my target."
The gesture comes after Prime Minister David Cameron bowed to public pressure and said the UK will take in thousands more refugees to help ease the migrant crisis engulfing Europe. He is yet to confirm exact numbers.