The 'X Factor' arena rounds came to an emotional end on Saturday night, when the final act of the show, mum-of-three Sherilyn Hamilton Shaw, stunned the judging panel.
Watch Sherilyn's show-stopping audition above...
'X Factor' 'sob stories' are commonplace nowadays, and not afraid of poking fun at his own show, Simon shared a joke with Sherilyn, commenting that her history was maybe the saddest they've ever heard.
Shortly after meeting her partner, he was left paralysed after a work accident, and Sherilyn put her dreams on hold, to help her family through the tough moments.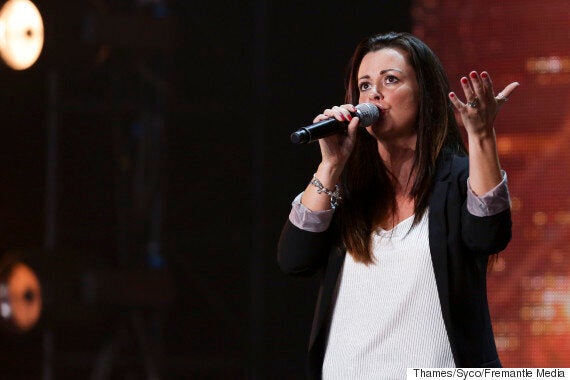 Sherilyn brought her whole family along
Now though, Sherilyn's ready to step back into the spotlight, and she did so with a bang, storming through a powerful, and fitting, performance of Whitney Houston's 'I Didn't Know My Own Strength'.
The rendition had a profound effect on Cheryl Fernandez-Versini, who burst into tears and after congratulating Sherilyn, confessed that the song's lyrics are fitting to her own recent troubles.
Obviously, Sherilyn was rewarded with three yeses, but she wasn't the only hopeful to stun the judges, and this year's competition already looks to be one of the closest yet.
Two married couples - Nige and Kay, and The Shures - also made it through to bootcamp, along with Lucy Duffield, and duo Menn On Point, who made the bold decision to perform an original track.
The bootcamp stages kick off on Sunday 20 September.
Popular in the Community