There have been plenty of offbeat predictions following Jeremy Corbyn's election as leader of the Labour party. Yet the most threatening came on Sunday with an unnamed army general raising the prospect of a coup should the 66-year-old become prime minister.
Speaking to the Sunday Times, the serving serviceman said a Labour government under Corbyn would face "mutiny" from the British Army should the veteran peace campaigner try to downgrade the military, threatening to "use whatever means possible, fair or foul" to maintain security.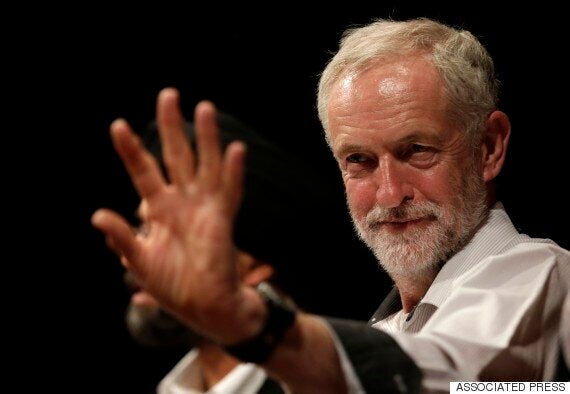 Corbyn waves to a member of the audience prior to addressing a meeting during his election campaign in Ealing, Monday, Aug. 17, 2015
Speaking to the newspaper, the source said: "The Army just wouldn't stand for it. The general staff would not allow a prime minister to jeopardise the security of this country and I think people would use whatever means possible, fair or foul to prevent that. You can't put a maverick in charge of a country's security."
"Feelings are running very high within the armed forces," he added. "You would see a major break in convention with senior generals directly and publicly challenging Corbyn over vital important policy decisions such as Trident, pulling out of Nato and any plans to emasculate and shrink the size of the armed forces."
"There would be mass resignations at all levels and you would face the very real prospect of an event which would effectively be a mutiny," he said.
Shadow Chancellor John McDonnell has been chastised in recent weeks for praising the IRA's "bravery." On Thursday, he was forced to issue a double apology over the issue, and for joking about wanting to "assassinate" Margaret Thatcher. Appearing on BBC1's Question Time, McDonnell said that his comments had obviously caused offence and he now apologised "from the bottom of my heart."
However, Hilary Benn, the shadow foreign secretary, said on Sunday Labour would not scrap Trident or leave Nato. Speaking to BBC One's Andrew Marr Show, he said: "My view is that we need to maintain an independent nuclear deterrent," adding: "We live in a differently dangerous world now. We need a continuous at sea deterrent. We need to do it in the most cost effective way and that is the view which the Labour party, including the Labour party conference has taken for many years."