Charlie Brooker has revealed his shock after allegations published in the Daily Mail had strange echoes of a TV plot he wrote in his satirical drama Black Mirror in 2011.
Journalist and presenter Brooker pointed out that his own Channel 4 dystopian drama Black Mirror carried an eerily similar storyline in its first episode in 2011:
Black Mirror's first episode, 'The National Anthem', featured a fictional UK Prime Minister who is blackmailed into having sex with a pig live on TV, in an attempt to save a kidnapped princess.
As the allegations in the Mail emerged, Brooker then shared the posted for the first series of Black Mirror, which shows a pig on a dark background with the line "A PM should be prepared to do anything for his country..."
Brooker also began digging through the script of his uncannily prescient programme. He tweeted a scene where a woman browses tweets about the incident, "including the hashtag SNOUTRAGE" and "Jokes about how he's already screwed the country already".
And another line from the script - one that didn't predict the future quite so well: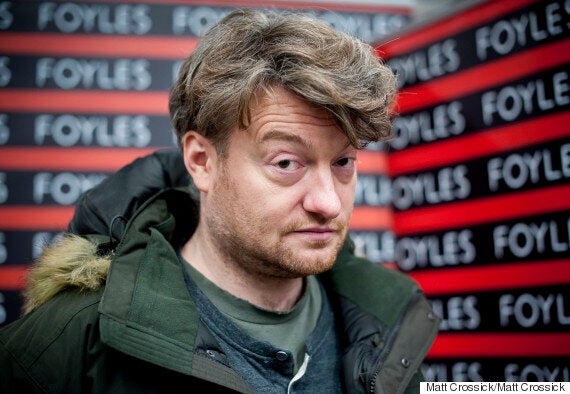 Brooker wrote the fictional show
Brooker also made it clear that he had never heard the allegations about Cameron when thinking up the episode in the first place:
Brooker's Twitter followers still suspected he had some hidden powers: