Robert Peston could be squaring up against Andrew Marr, as it was confirmed he would leave the BBC for ITV and host a rival Sunday politics show.
He said quitting for ITV was the "hardest career decision" of his life, as he confirmed he was to become the channel's new political editor.
The presenter, who rose to fame covering the financial crash as the BBC's business and then economics editor, will replace ITV's outgoing political editor Tom Bradby and host the new show, Peston On Sunday, raising the possibility of a clash with BBC 1's The Andrew Marr show, the flagship weekly political programme in the country.
Marr has welcomed the possibility of a head-to-head clash, telling The Radio Times: "If it's true that he's going to do a Sunday morning nine o'clock show directly against mine then on one level I say that's fantastic, bring it on. Competition is good."
A ITV spokeswoman told HuffPost UK the broadcaster had not yet decided a time when the new morning show would be broadcast.
Peston, 55, has been with the BBC for 10 years. Bradby is moving to host the ITV News At Ten.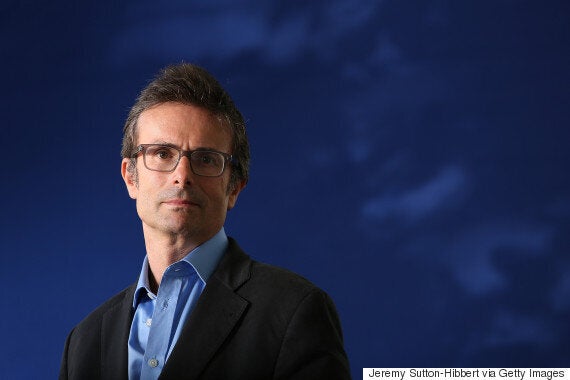 Robert Peston said working at the BBC had been 'the high point of my working life'
Writing on his BBC blog, Peston said: "I am very excited by ITV's plans to create a distinctive and authoritative new voice in news and political coverage.
"Leaving the wonderful BBC has been the hardest career decision of my life, but it's impossible to turn down an opportunity like this."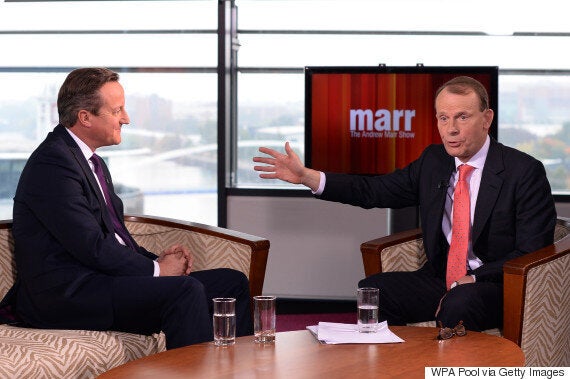 Andrew Marr: 'Bring it on'
He added: "I did want to say something a bit more personal than normal on this occasion - which is that working for BBC News has been the high point of my working life.
"Its unrivalled commitment to objectivity, seriousness and relevance is a beacon. And its journalists, editors, producers and cameramen are world class.
"Television is a team game. I want to thank all my brilliant colleagues who for the past 10 years have routinely, through their thorough professionalism, transformed my pig's ears into almost-silken purses.
"I've never had a dull moment since I joined. I will miss the BBC terribly."
Geoff Hill, editor of ITV News, said: "I'm delighted that Robert is joining us at such an important time as we continue to develop News At Ten. He is a hugely respected and competitive journalist, renowned for agenda-setting journalism.
"Our news programmes will benefit greatly from his distinctive style and his political expertise, and his appointment sends out a clear message about our ambitions."