It took heartbreaking images of the body of three-year-old Alan Kurdi washed up on a beach for many politicians to finally accept the desperation of the current refugee crisis in Europe - but it seems Ukip still isn't keen on accepting that hundreds of thousands of people have fled to the continent to escape human rights abuses, persecution and genocide in their home countries.
Speaking at the European Parliament in Strasbourg, the party's deputy leader, Paul Nuttall, insisted that it should not be labelled a "refugee crisis" but instead a "migrant crisis".
He said that referring to the people arriving in Europe as refugees was "basically pulling on the heart strings and to suit your own political ends".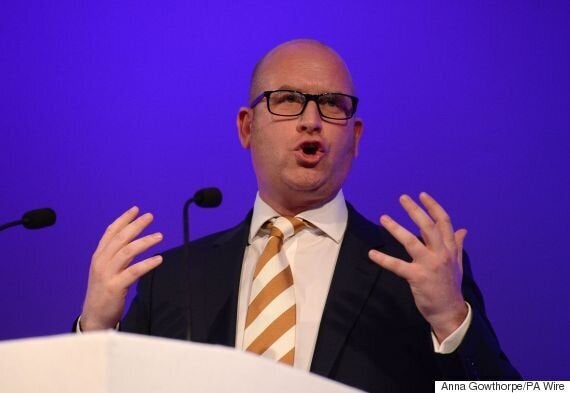 Paul Nuttall refuses to describe the current crisis as a refugee crisis
"The crisis we have in Europe is not a refugee crisis, it is an economic migrant crisis," Nuttall said.
"It is a case of people moving from poor countries to rich countries and in the meantime breaking international law and amazingly you'd think we'd do something about that but actually we are just encouraging it."
He said that the Prime Minister of Slovakia said that 95% of those arriving on the continent are economic migrants not refugees.
He also said that the EU's own statistical body, Eurostat, has said that 85% of them are not coming from war-torn Syria but from Pakistan, Albania, Nigeria and Gambia.
In August, a spokesperson for the UNHCR, the UN's refugee agency, said that 33% of all arrivals into Europe last year were Syrian. Another 18% were Eritreans, many escaping forced labour and torture in the African country.
Andrej Maheci said that the devastating conflict in Syria, which has now been going on for four years, means more than half of its population - 11 million out of 20 million - has been forced from their homes.
The huge number of people leaving Syria - four million and counting - are creating intense pressure on the nearby countries such as Lebanon and Jordan.
Turkey is hosting the largest number of refugees in the world: at least 1.59 million people according to the UNHCR.
This creates an overspill of people who cannot be supported in countries immediately next to Syria, and so move on to countries including Britain.
The campaign, involving Neil Gaiman, Peter Capaldi, Cate Blanchett, Colin Firth, Patrick Stewart among others, sees the high profile supporters help define the difference between the terms "refugee" and "migrant".
Story continues below video...
The famous faces explain: "A migrant chooses to move country, often to improve their life, for education, work, family reunification, they are free to return home.
"And if they return, they still have the protection of their government.
"A refugee is running for their life. Fleeing war or persecution. They often undertake treacherous or traumatic journeys of escape."
In line with the release of the campaign the UNHCR stated: "UNHCR Goodwill Ambassadors and high profile supporters help define the difference between the terms "refugee" and "migrant".
"These words are being splashed across media headlines because of the ongoing European Refugee Crisis."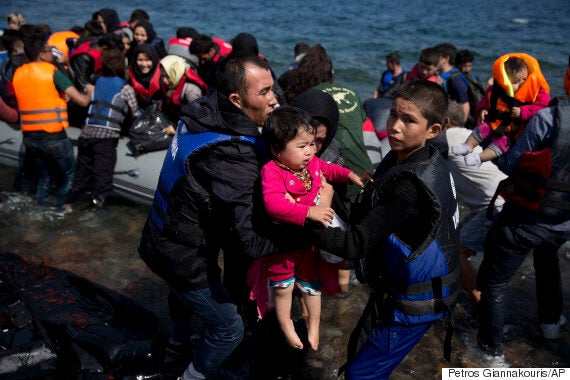 Afghan people arrive on the Greek island of Lesbos
The video continues: "In order to find sanctuary, by land, by sea, they [refugees] can't return home. It's too dangerous. But they are entitled to special protection under international law.
"Including the right not to be immediately deported and sent back into harms way. The bottom line is migrants, refugees - we are all human beings.
"We need to treat all human beings, refugee or migrant with respect and dignity. But meanings matter. Words matter. Your words matter."
Popular in the Community