Simon Cowell brands 'X Factor' contestant Mason Noise "a complete a******e" during the Six Chair Challenge on tonight's (11 October) episode.
Viewers will see Cowell row with the 21-year-old contestant after he threw a strop over the short length of his audition slot.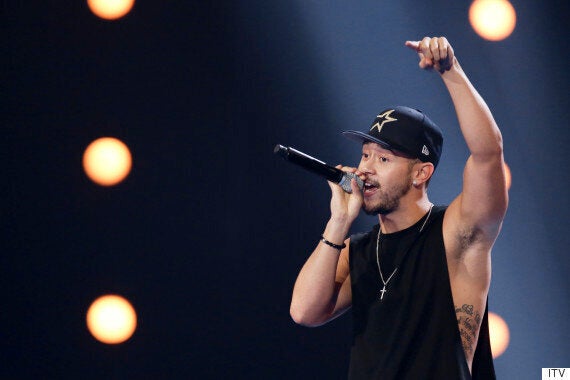 Mason Noise sings for the judges
Before his performance, the Birmingham hopeful insisted: "As long as I do what I do, it's going to blow people's minds."
BBC Radio One's Nick Grimshaw, who is mentoring the Boys category, asked: "How have you come prepared for this?"
Noise cockily responded: "You'll see."
The waiter proceeded to belt out a mash-up of tunes from The Weeknd, Blackstreet and Justin Timberlake, with a little help from a singing partner who also danced with him on the stage.
The crowd loved the performance, but it all went wrong when the music stopped.
"I've got something to say. Y'know what? I invite you all to film this, or put up your phones. They ain't going to throw four or five thousand people out," Noise said.
The 'X Factor' supremo immediately objected: "Mason, just one second. What gives you the right to say that?" Cowell queried.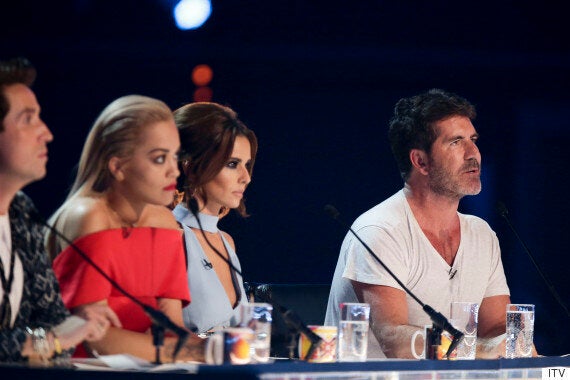 The 'X Factor' judges are not impressed with Mason's comments
"The first audition I watched on Saturday, people had 10 minute slots, and I went to 47 seconds," the singer stated.
"Mason, y'know what? You are five seconds away from getting thrown off this stage. And I mean it," an exasperated Cowell insisted. "You are being a complete a******e."
Viewers will have to wait to see how this all turns out.
The stakes are high at this controversial stage of boot camp as each judge whittles their category down to six acts by granting one a seat on stage if they're considered good enough.
The drama begins when all six seats are taken because if a better choice comes along, a seated contestant can be swapped out of their seat - and possibly out of the ITV competition for good.
Among the acts hoping to impress Grimshaw will be 25-year-old Italian Papasidero and 21-year-old mechanic Josh Daniel, whose emotional rendition of 'Jealous' by Labrinth visibly affected a grieving Cowell. At the time of the audition in July, he had just lost his mother.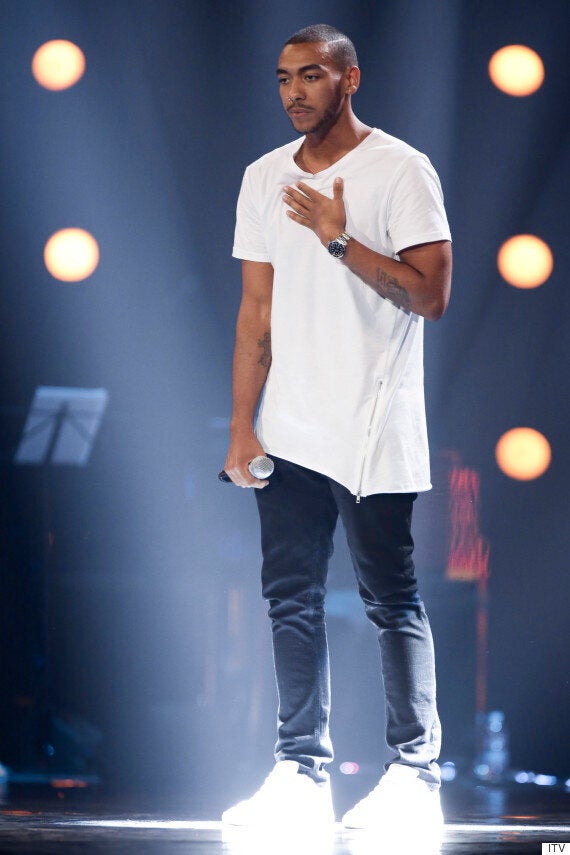 Viewers should also look out for flamboyant 24-year-old Australian Seann Miley Moore, who sings a Shirley Bassey song in a gold dress and high heels.
"It's been a journey to be at this point right now," he revealed. "A couple of years ago I wouldn't be who I am sitting right here because I was too scared to be me."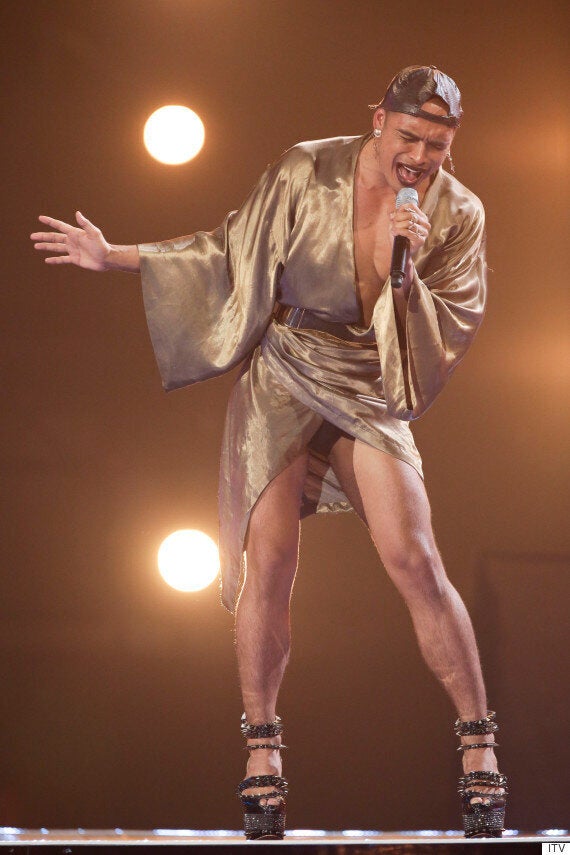 Over in the Groups, Fernandez-Versini started off by giving her acts a pep talk. "This is the happiest I've been with any of my categories over the years. Honestly, even just looking at you now and remembering everyone, it's going to be tough because the competition is ridiculous.
"The more energy you give the crowd, the more positivity they give you back. But a group is ready to win again."
This category presents an intriguing problem for the Girls Aloud singer because two gospel groups are competing against each other. As if that wasn't enough, it's also sibling versus sibling.
Silvertone's Rachel McIntosh said: "Even though my brother's in Bekln, we still know he's our competition."
Meanwhile, her sibling Nathan noted: "It's nice to have a family member literally in competition with us. But at the same time, we're in it to win it."
'The X Factor' airs on ITV tonight at 7pm.
Popular in the Community