Video of an American battalion's deployment in Afghanistan set to the Gary Jules' and Michael Andrews' version of the classic ballad "Mad World" has re-emerged online.
The film shows soldiers from the U.S. Army's G-3/5 division in various settings throughout their time in Sangin province.
Originally uploaded last year, the film silently portrays its graphic account of gunfire and explosions, replacing the resulting sound with Jules' haunting vocals.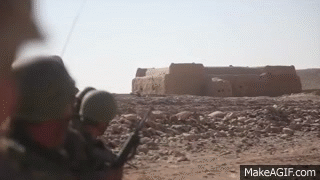 Towards the end, a soldier is heard telling a local child, "This my mountain dew, you aren't gonna have any mountain dew".
And other films made by Stark document his time on deployment with the division.
The film has been well received, with one commenter writing: "Thank you for serving our country!!!"
Related