During Saturday night's Six Chair Challenge, his mentor Simon Cowell admitted he was hesitant to progress him further in the competition, despite getting a massive reception from the audience, because he finds it "distracting" when he "goes crazy".
Anton was quick to defend his "crazy" performance style though, pleading his case to the music mogul with an emotional speech.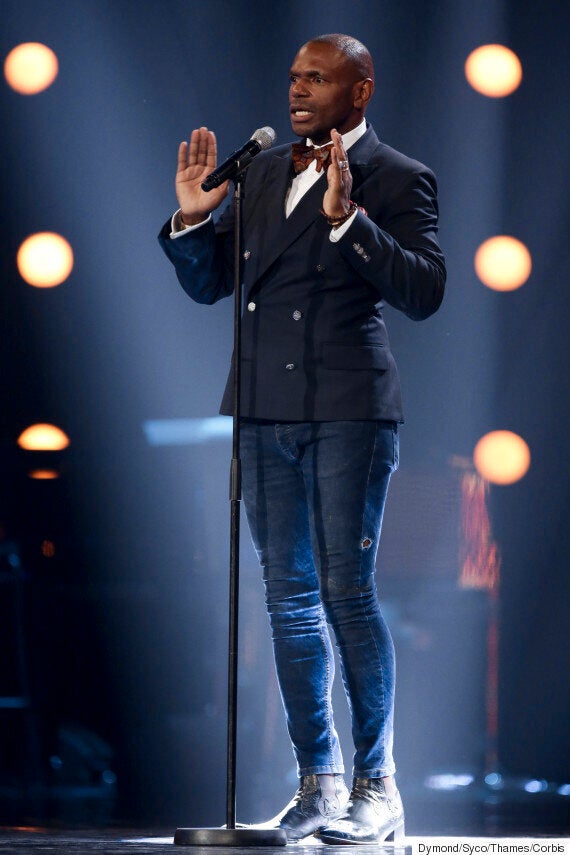 Anton pleads his case to Simon Cowell
He said: "I have spent my whole life trying to be somebody else, trying to be somebody else's puppet. I can't be that... but I can work and I can change.
"And what you call 'crazy', I call 'passion'. What you call 'crazy', I think is 'determination'. I want this… but I want you to believe in me. Finally, I believe in me. You need to go, Anton this is your chair, and I'm not going to give it to anyone else. You need to that."
Simon was left with no choice but to give an emotional Anton a seat, eventually putting him through to Judges' Houses, alongside his fellow over 25s, Max Stone, Ebru, Jennifer Phillips, Bupsi and Kerrie-Anne Phillips.
We were surprised to see Simon affected by an emotional speech, given how grouchy he was during the rest of the show, clearly still unimpressed by the public's decision to give him the over 25s category to mentor.
Over the course of the evening, he told one contestant he "looked half-dead", described another as needing a complete image overhaul, and later introduced one hopeful to the stage by saying: "Oh God I hate this next guy."
Related