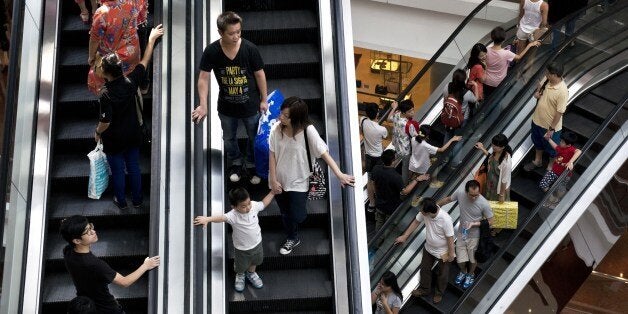 A tourist has died after taking part in a so-called "forced shopping" tour in Hong Kong.
The man, who has not been named, intervened after a fellow tourist got into an argument with a tour guide when she refused to buy anything at a shop, according to the BBC.
The 54-year-old was dragged into the street and beaten by a group of men following the altercation in a jewellery shop in Kowloon on Monday morning.
He was found unconscious in the street.
Four people - including both the two women involved in the initial argument - have been arrested in connection with the death.
"Forced shopping" tours, which are outlawed but still continue, involve tour operators charging low prices but recouping the costs through commission paid to them by shops. In return, tourists are taken to the stores where they are expected to purchase items.
The Hong Kong Tourist Board (HKTB) said in a statement: "The HKTB has zero tolerance for any act that impacts the hospitable image of Hong Kong, particularly acts of violence."
This latest incident has seen many in mainland China call for a boycott of travel to Hong Kong.
Tensions have risen with the tourism boom, as mainlanders travelling to the country have been blamed for driving up prices.
Popular in the Community