Mark McGowan, the London cabbie and performance artist who came to prominence for his niche commentary videos, hit out at the Prime Minister for "laughing" at measures he claimed would push 300,000 children in to poverty.
Cameron originally told the Commons on Wednesday: "The tax credit changes are part of a package that includes a higher national living wage and tax reductions and I think that is the right approach...
"And I'm delighted that once again this measure passed the House of Commons last night in a big majority."
The remarks provoked stern criticism from long-standing public protester McGowan.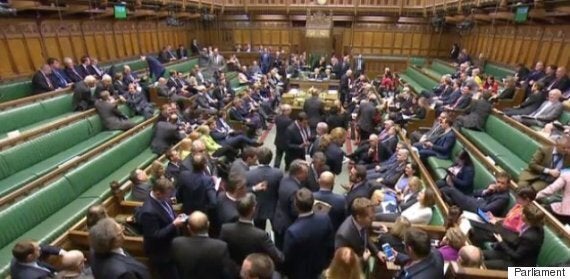 MPs vote on Labour's amendment to water down the tax credits cuts
"We're being ruled by Tories - David Cameron's just standing there and he's laughing.
"He said 'I'm delighted, I'm absolutely delighted that the tax credit cuts have gone through, that we're going to be pushing more people in to poverty'..."
"'I'm delighted that families are going to lose up to £2,500 each.
"'It's more money for us, the rich.'"
The footage surfaced after Tory MP Kwasi Kwarteng was caught laughing during the tax credit debate while his colleague Alan Mak spoke in favour of it. The action was branded "obscene" and "disgusting" on Twitter.
Popular in the Community