A man accused of helping to hide the body parts of Becky Watts told a friend he would be paid £5,000 for moving packages, a court heard.
James Ireland, 23, is accused of assisting Nathan Matthews, 28, to transfer the teenager's remains to a garden shed in Barton Hill, Bristol.
Matthews allegedly murdered the 16-year-old with his girlfriend Shauna Hoare, 21, in a sexually motived kidnap plot on February 19.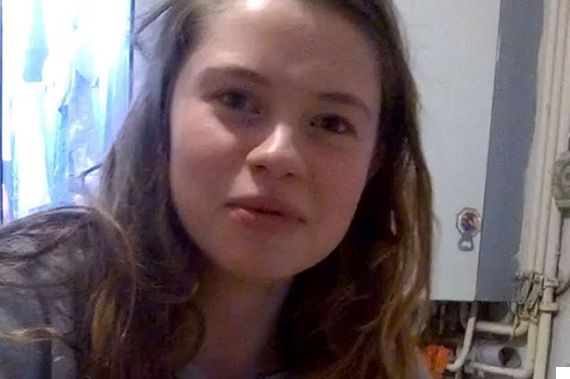 Becky Watts went missing in February. Her body parts were found in March
The couple are said to have dismembered Becky - Matthews' stepsister - into eight parts, which were discovered in a shed 80 metres from their home on March 3.
Bristol Crown Court previously heard the remains were moved to the shed by Ireland and his work colleague Karl Demetrius, 30, in the early hours of February 24.
SEE ALSO:
They are accused of driving to Matthews and Hoare's home in Cotton Mill Lane, Barton Hill, in a work van, before moving packages to the shed.
Richard Whitton told the court he had a conversation with Ireland, his flatmate, at a pub in Avonmouth in February, the Press Association reports.
"He said he got a phone call when he was at work from a friend," Mr Whitton said. "They just wanted some stuff moved. It was something to do with a robbery. He never told me who it was.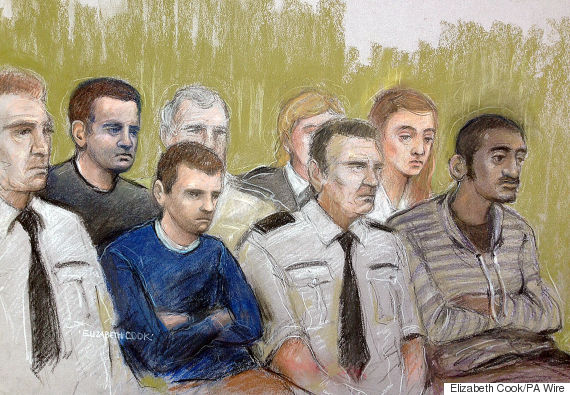 Left to right back row: Nathan Matthews, two dock officers, Shauna Hoare (front row left to right) dock officer, James Ireland, dock officer and Donovan Demetrius at Bristol Crown Court
"He presumed it was from a robbery because whatever it was they thought they were going to get raided.
"I sort of laughed because you wouldn't get told if you were going to get raided. I thought it was a load of rubbish to be honest.
"He did say it was from a robbery, he said he presumed it was about £20,000 worth and he was going to be getting £5,000."
The court previously heard Hoare and Matthews arranged for police to search their home on February 24.
Mr Whitton said Ireland, of Richmond Villas, Avonmouth, indicated with his arms the size of the "tightly packaged" items he moved, which were "about a foot long".
"He thought it was drugs," Mr Whitton added.
"He did say they were soft, that's what we discussed - it couldn't be electrical stuff because it was soft," Mr Whitton added.
Ireland told Mr Whitton he went to a house in Barton Hill to collect the items, with people waiting for him there, the court heard.
The van he borrowed from his work, a firm contracted by Airbus in Filton, was then opened and items were moved in it, Mr Whitton said.
Ireland, a keen footballer, was "expecting" to receive the £5,000 and planned to spend it on a holiday, he added.
In a police interview on March 3 - hours after Ireland's arrest - Mr Whitton told police he did not believe what he had been told.
"It just sounded like a story that he was making up to sound big, it sounded unreal to me," he said.
Simon Knight, another flatmate, said one of Ireland's friends received a call "to help him move some stuff".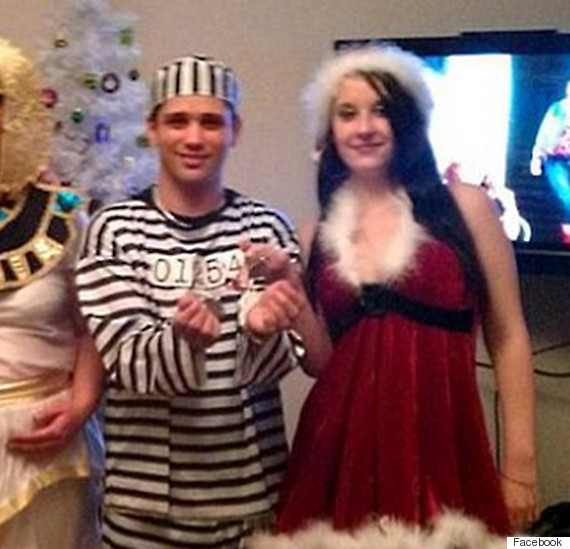 Nathan Matthews pictured with his girlfriend Shauna Hoare at a Christmas fancy dress party
"Jamie would do anything for money," Mr Knight said. "Jamie used a work van to save on his fuel to move and pick up the stuff."
Mr Knight said Ireland described seeing a woman and a man at the address in Barton Hill.
"He said he put some bags in the van and drove off," he added. "I asked him if he knew what was in the bags because it could have been anything. He just said they were heavy."
When Ireland returned to the property, the man and woman were arguing, he told Mr Knight.
"The female was telling the male to get out the house," Mr Knight said.
Mr Knight described Ireland as his best friend of four years and said there was "no chance" he would knowingly become involved in serious crime.
Matthews, of Hazelbury Drive, Warmley, South Gloucestershire, denies murder and conspiracy to kidnap.
He admits killing Becky, perverting the course of justice, preventing the burial of a corpse and possessing a prohibited weapon.
Hoare, of Cotton Mill Lane, Bristol, denies murder, conspiracy to kidnap, perverting the course of justice, preventing burial of a corpse and possessing a prohibited weapon.
The residents of the Barton Court property where Becky's body parts were found, Karl Demetrius, 30, and his partner Jaydene Parsons, 23, admit assisting an offender.
Donovan Demetrius (30) - Karl's twin brother - of Marsh Lane, Bristol, and James Ireland, 23, deny the charge.