The Prime Minister today brought up a sore memory in front of Chinese President Xi Jinping, as the pair visited a pub near Cameron's country retreat.
Cameron was then said to be "distraught" upon discovering that he and wife Samantha had left the premises after a 'Sunday drink' without their child.
But remarking on the tale today, the Conservative leader commented in front of Chinese Premiere Xi that he "won't make that mistake again", after the two leaders visited the same, famed pub.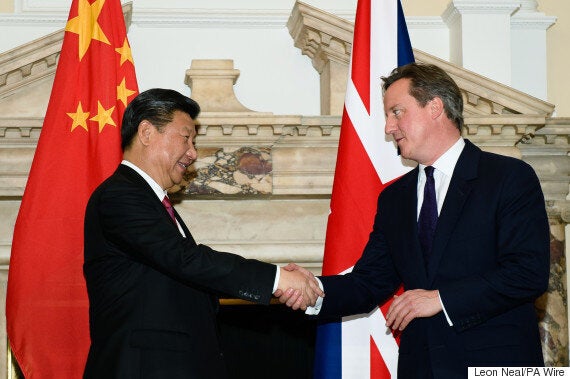 The PM greets President Xi upon his arrival to the UK
"I've been in here a few times, I know," Cameron joked with one member of the public, as President Xi looked on, adding: "But I'm not leaving my family here today - I won't make that mistake again."
The Prime Minister commented that daughter Nancy had "coped very well", but revealed she continued to tell the story of her abandonment every time the family visited the Inn.
"Every time she comes here she stands on the table and tells the story about her dad leaving her in the pub," Cameron remarked, in front of a bemused President Xi.
Popular in the Community