Ministers were aware of a report detailing huge payments given to clients and relatives of staff at Kids Company just three days before the Government handed over £3 million, according to a report.
The charity spent more than £50,000 on a PhD for the relative of an Iranian diplomat while two children of staff members were given more than £130,000 in client payments, a leaked report drawn up by auditors at PricewaterhouseCoopers (PwC) found.
Anther huge expense was on a £305 pair of designer shoes. A client was also given £47,069 in tax-free support in 2014, according to the BBC Newsnight and BuzzFeed News investigation.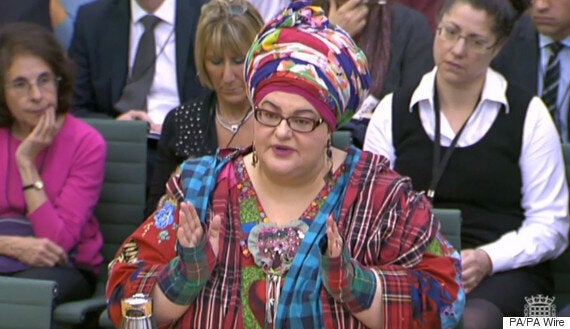 The 13-page report was written by PwC at Kids Company's request after former employees approached the Charity Commission with 10 allegations about Kids Company earlier this year.
The report revealed "fairly gobsmacking" details, according to a senior figure in the Cabinet Office quoted by the BBC.
The PwC report was sent to the Cabinet Office on July 27 - three days before a £3 million grant was handed over to the charity, according to the BBC. It was signed off by ministers Matthew Hancock and Oliver Letwin.
The fact that ministers were aware of the report will raise even more questions about why the charity was awarded more money from the Government.
John Podmore, a trustee of the Pilgrim Trust, which pulled its funding from the charity in 2003 and raised concerns with the Charity Commission, told BuzzFeed he was "incandescent".
"The car crash just became a motorway pile-up," he said.
"The report makes it quite clear – and underlines why at the Pilgrim Trust we withdrew an initial grant and refused a later application – that [Kids Company's] financial practices were highly dubious and its work with children totally opaque.
"In the light of this report no one in their right mind would sanction further funding, rather, they would call a complete halt and demand answers as to where the previous funding went and on what basis."
The charity relied on taxpayer funding for its cash flow and would issue public warnings about its future whenever there were concerns about the continued supply of government money, the National Audit Office (NAO) found.
Mr Letwin and Mr Hancock are due to appear before the House of Commons Public Administration Committee next month to explain their decisions.
Bernard Jenkin, chairman of the Commons Public Administration and Constitutional Committee, which has been investigating the charity, said: "I have seen the PwC report and it is being circulated to the committee. Obviously I am aware of its contents."
A Cabinet Office spokesman said: "The £3 million funding provided to Kids Company had strict terms and conditions to make sure that poor financial management stopped," The Press Association reports.
Popular in the Community