Readers of the Daily Mail are selflessly offering to leave the UK in response to reports that the population is predicted to rise by more than four million in less than a decade.
The report from the Office For National Statistics predicts the UK will be home to some 69 million people by the mid 2020s, and could even reach 74.3 million in 2039.
The Mail dedicated a full page to the findings on Friday and published copious graphics and charts illustrating the predictions on its website.
Predictably, reason was in short supply in the comments below the article, with one reader writing -- without irony -- that they intend to leave the UK for countries with "more sensible immigration policies".

Others thought Ukip had the answers.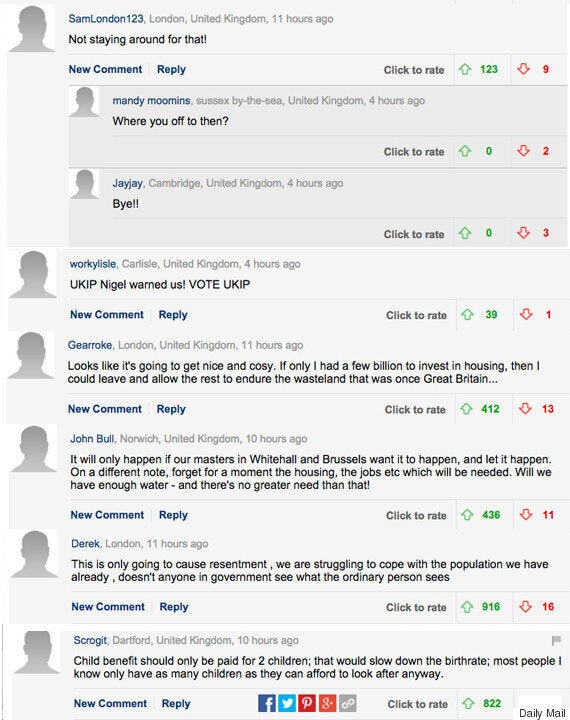 But the figures are only a prediction, albeit an authoritative one. These figures may well come to be proved wrong if crucial assumptions used to inform the data turn out to be incorrect.
How Reliable Are Population Predictions?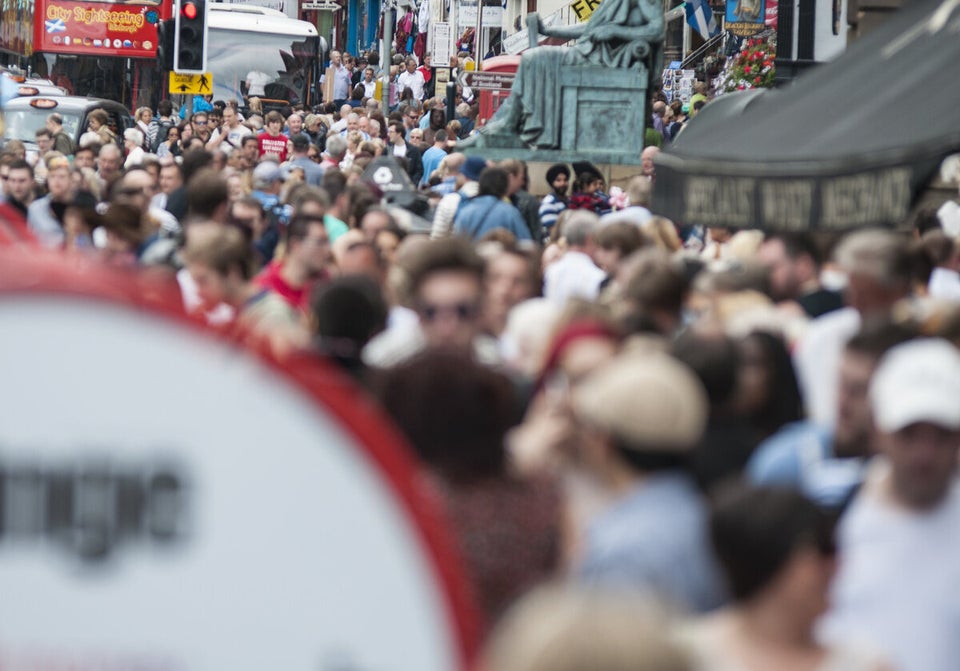 UK Population Predictions Explained
Explaining the latest figures, Guy Goodwin, director of social analysis at the ONS, said: "The UK's population is set to grow and age.
"Growth will be at a faster rate than we have seen previously, largely due to the direct impact of international migration and the indirect impact of immigration.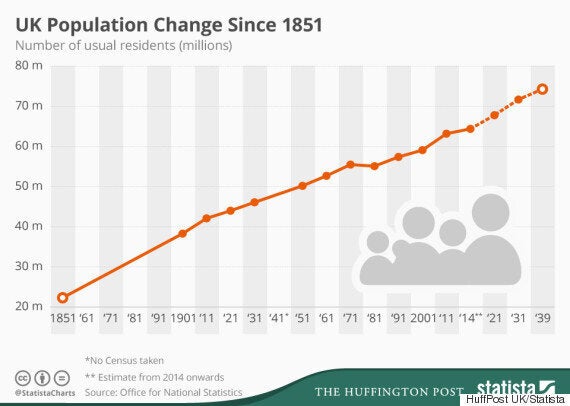 "Despite this, the population will also be older as those born shortly after World War Two and during the 1960s 'baby boom' reach the oldest and pensionable ages respectively.
"The number of people of age 80 or over will more than double over the next 25 years."
Popular in the Community