A former civil rights activist who was publicly outed as a white woman by her own family has finally admitted she is not biologically black.
Earlier this year, Rachel Dolezal stepped down from her position as President of the NAACP chapter in Spokane, Washington and from her roles at Eastern Washington University and the police oversight commission, amid allegations she had "disguised" herself as a black woman.
SEE ALSO:
And she continued to insist she identifies as a black woman even as her estranged parents gave numerous interviews to the press, speaking of her "dishonesty" and producing pictures of her as a blonde, blue-eyed teenager with fair skin.
Now a full five months after the scandal, Dolezal has admitted on US TV that she was "biologically born white to white parents."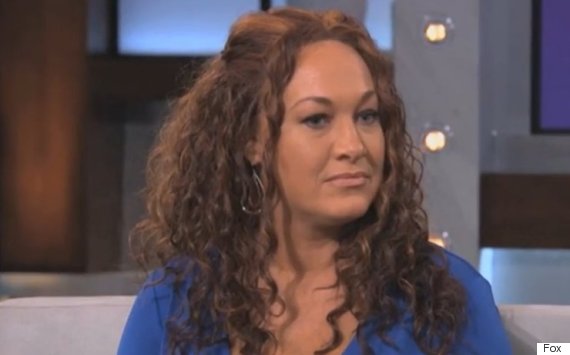 Rachel Dolezal appeared on Fox News show The Real
Appearing on Fox News show The Real, Dolezal however continued to maintain she still self-identifies as black and has done so since 2006.
"Sometimes how we feel is more powerful than how we're born. Blackness can be defined as philosophical, cultural, biological, you know, it's a lot of different things to a lot of different people," she told her black hosts.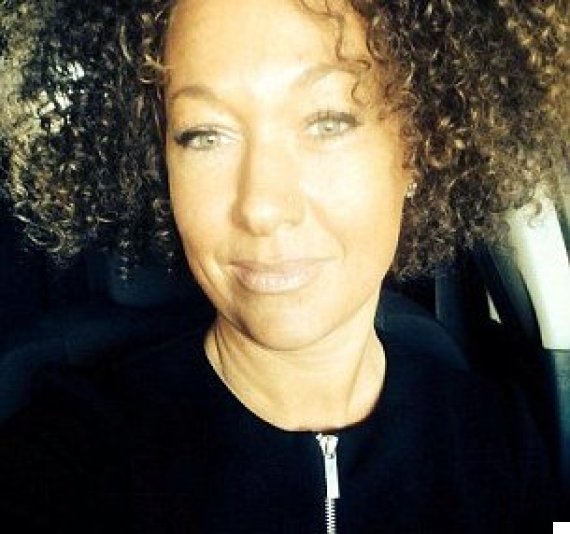 Rachel Dolezal stepped down as President of the Spokane NAACP in June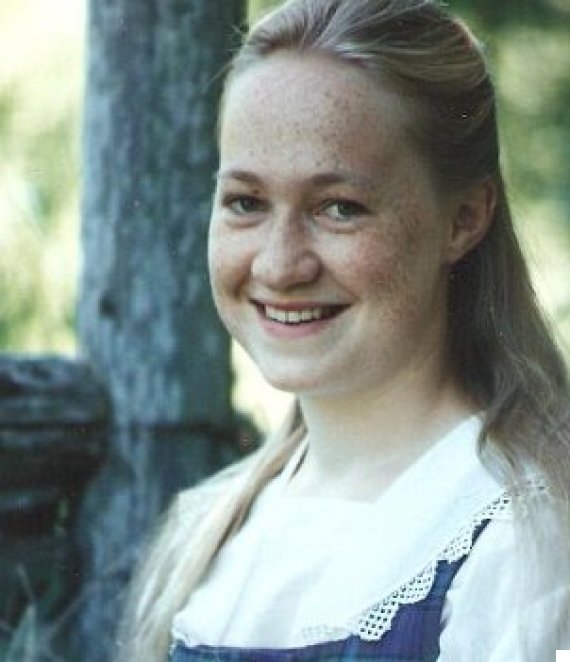 Dolezal's mother Ruthanne says this is her daughter in earlier years before she began 'disguising' herself
The audience burst into applause after Dolezal's admission.
The internet however, was less enthused.
Rachel Dolezal was not "born white" she *IS* white. The language we're allowing her to use on this is muddying the water & I don't like it.

— Cirque du SoBae (@brownandbella) November 2, 2015
Shorter Rachel Dolezal: I lied

Now let this liar fade into obscurity.

— ✩ Megan ✩ (@MeganSmiles) November 2, 2015
Let's be honest, the only reason Rachel Dolezal has the audacity to tell a roomful of black women she's black is because she's white.

— KB (@KaraRBrown) November 2, 2015
Rebecca Theodore pointed out something of a gap in Dolezal's timeline amid reports she sued a university for anti-white discrimination.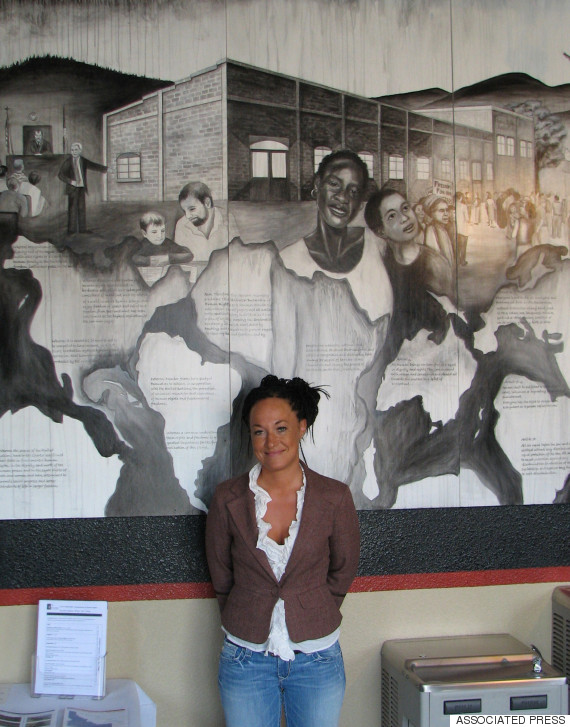 This 2009 image by the Associated Press captioned Dolezal as 'a woman of colour'
Dolezal, who received a Master of Fine Arts degree from Howard in 2002, apparently sued the historically black university in Washington, D.C., that year, alleging Howard discriminated against her by blocking "her appointment to a teaching assistantship" in 2001, rejecting her application for an instructor position and denying her scholarship aid as a student because she was white.
Theodore mused: "Rachel Dolezal insists she didn't identify as white when she attended Howard, but in her lawsuit she certainly did."
Rachel Dolezal insists she didn't identify as White when she attended Howard, but in her lawsuit she certainly did #TheReal

— ReBecca Theodore (@FilmFatale_NYC) November 2, 2015