Concerns have been raised over the use of bomb detectors in Sharm el-Sheikh which are said to offer "no protection" against terrorism.
The devices are reportedly being used by security guards at a number of hotels in the popular tourist resort in the wake of the Russian plane crash that killed all 224 people on board.
The "wand-like aerial" attached to a box is being waved over cars and luggage, the Sun reported.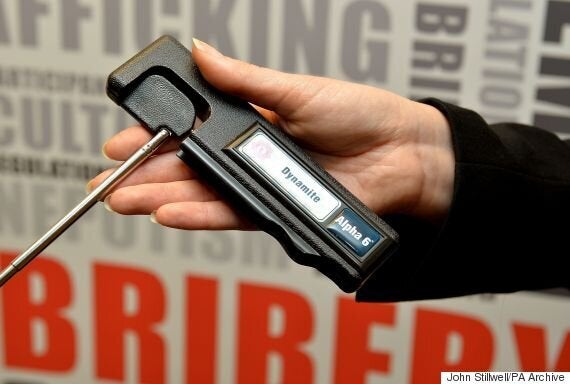 The bomb detectors being used by hotel staff are similar to the one pictured above
The Foreign Office said it is concerned about the devices.
A spokeswoman said: "Across the resort, airport style scanners, sniffer dogs, body searches, metal detectors, private security, police and CCTV are being used to keep tourists safe.
"We will continue to raise our concerns over the use of the devices in question.
"While we have updated our advice on travelling to Sharm el-Sheik by air, we have not changed the threat level for the resort."
The downed Russian plane - an Airbus 321 - was still gaining altitude as it disintegrated 23 minutes after take-off on October 31.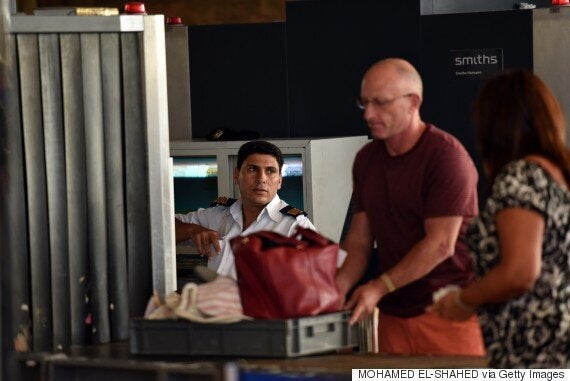 Egyptian security check the hand luggage of passengers traveling from Sharm El-Sheikh airport in Egypt's Red Sea resort
Investigators are 90% sure a noise picked up by the cockpit voice recorder in the final seconds of the flight was the sound of an explosion caused by a bomb.
Foreign Secretary Philip Hammond has warned that airport security around the world would have to be overhauled if it was confirmed the crash in the Sinai was caused by an Islamic State (IS) bomb.
Hammond reaffirmed the view of the British authorities was that it was "more likely than not" that the crash was the result of a terrorist bomb planted on the aircraft before it took off from Sharm el-Sheikh.
The detection devices used at the hotels appear to be based on those which came to prominence in recent years when a number of people in the UK were convicted in connection with fake bomb detectors, security analyst Paul Beaver told the Sun.
He said: "IS operatives planning an attack would be wise to them (the devices) and would know instantly that they offer no protection at checkpoints.
"It's doubly disturbing that these devices seem to be a version of the gadget exposed as a crude con trick two years ago."
In 2013 conman James McCormick from Somerset was jailed for 10 years after being found guilty of three offences of fraud, having sold fake bomb detectors to Iraq.
That same year Gary Bolton from Kent was jailed for seven years over the sale of more than 1,000 useless detectors which he claimed could track down bombs, drugs, ivory and money.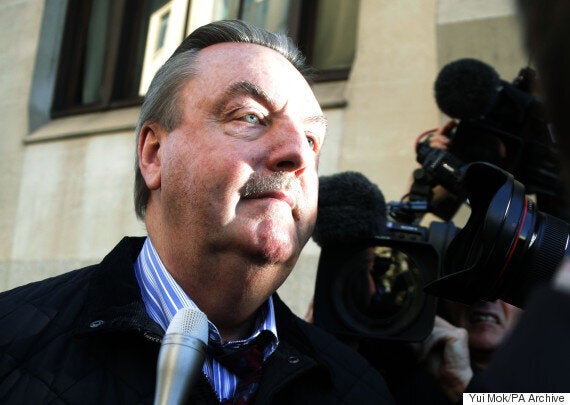 James McCormick was jailed for 10 years in 2013 for selling fake bomb detectors
Some tourists returning to the UK described chaotic scenes in Sharm el-Sheikh, saying swamped security staff carried out only cursory checks, but others said airport security had been ramped up significantly, with armed guards on checkpoints outside the main terminal building and three further security checks inside.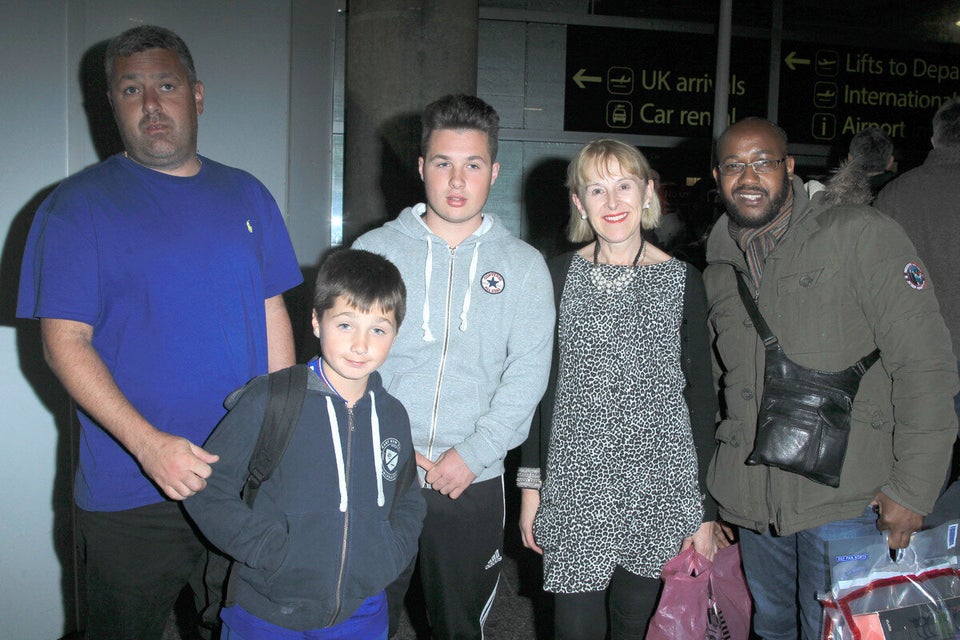 British Tourists Stranded at Sharm El-Sheikh
Popular in the Community