Ukip's Deputy Chairman for Welfare, Suzanne Evans, is facing Twitter backlash and being accused of 'politically point scoring' after tweeting off the back of the Paris terror attacks on Friday evening.
The politician suggested that France closed its borders because the gunmen weren't 'home grown' and suggested that the attackers were migrants taking advantage of the migrant crisis.
Evans' comments came after terror attacks left the death toll in the capital at 127. The city was hit by two suicide attacks, shootings at restaurants and a massacre inside a popular music venue, in what is the worst violence to hit France since the Second World War.
Twitter users flocked to react to her comments, some calling Evans a "cynic" and claiming she was "making capital about tragedy."
Evans later responded to her critics, describing them as "leftie" and "self-righteous":
While the backlash attacks on Evans continued:
In Paris the death toll at the Bataclan theatre, after gunmen took hostages, stood at around 100 on Saturday morning. French security forces raided the concert theatre, which was hosting an American rock band, killing two assailants. Speaking with The Guardian after escaping the Bataclan, a man described the scene as "carnage," adding there were "bodies everywhere."
After the terror attacks, Prime Minister David Cameron said: "I am shocked by events in Paris tonight. Our thoughts and prayers are with the French people. We will do whatever we can to help."
Meanwhile in Washington, President Barack Obama condemned the violence as an "attack on all of humanity." He said: "Once again, we've seen an outrageous attempt to terrorise innocent civilians," he said. "This is an attack not just on Paris, it's attack not just on the people of France, but this is an attack on all of humanity and the universal values that we share."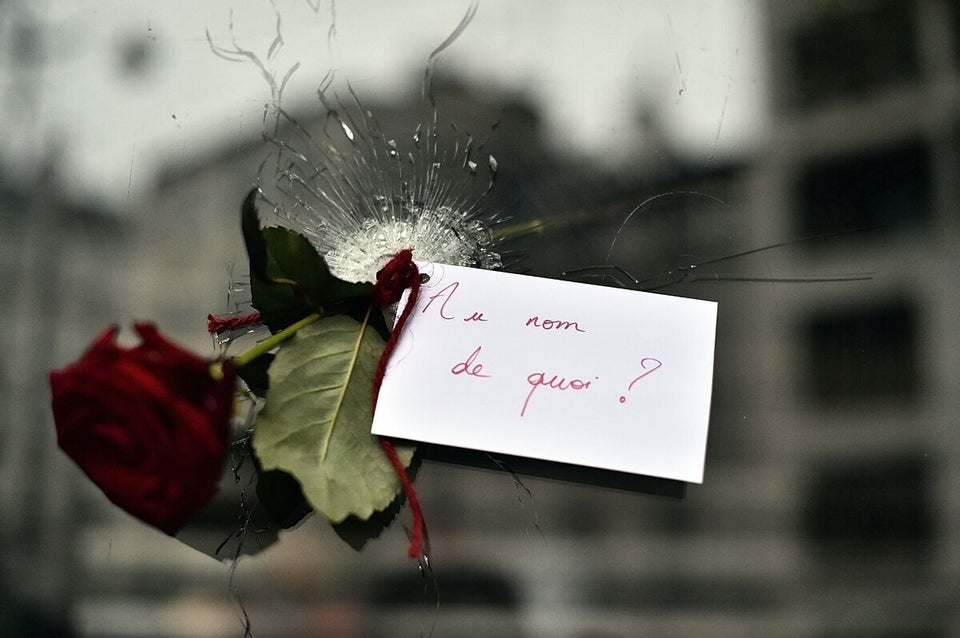 GRAPHIC WARNING: Paris shootings
Related