WHAT WE KNOW SO FAR:

129 dead in co-ordinated shootings and bombings
Seven attackers killed with eight suspect on the run
France bombs Islamic State capital after terror group claims responsibility
Major police operation in Brussels in pursuit of further suspects
Brother of suicide attacker released without charge
A massive police operation triggered huge confusion over whether the eighth suspect in the Paris attacks, Salah Abdeslam, had been arrested.
Armed police were involved in a siege in the Molenbeek area of the Belgian capital. Two small explosions were heard and dozens of masked and heavily armed security officials had sealed off the area and neighbours were told to stay out of harm's way.
Abdeslam's arrest was initially reported as fact and linked to the major police operation in the neighbourhood, where several suspects in the Paris attacks had previously lived.
But this was quickly denied, though it was unclear whether there was a major arrest during the operation
Story continues beneath slideshow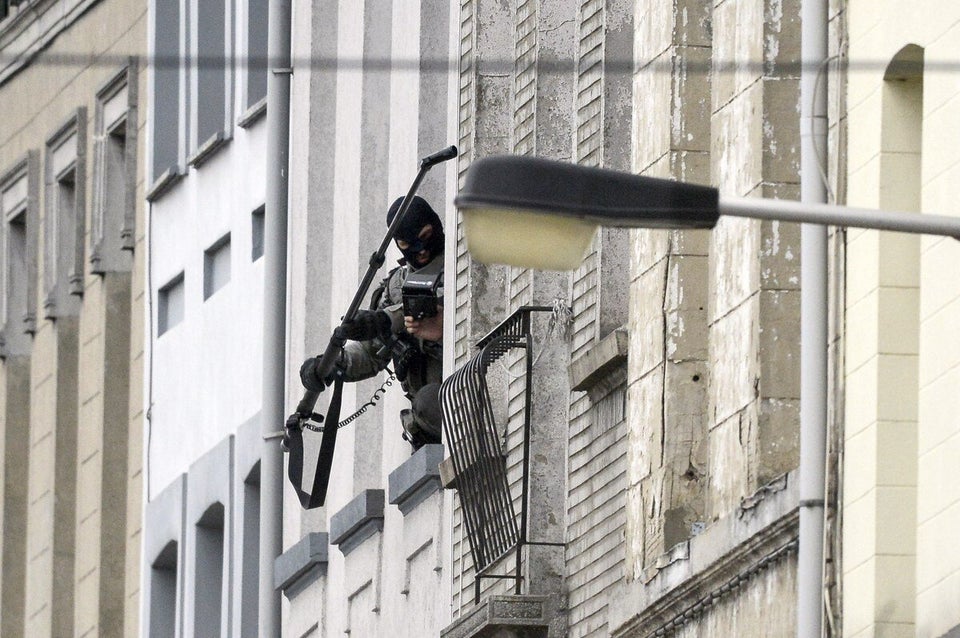 كيف تبدو العاصمة البلجيكية بروكسل عقب هجمات باريس
The arrest reportedly involved tear gas and followed a police siege, which has now ended with injuries.
Police reportedly ordered a man to come to a window with his hands raised.
Channel 4 News' Paraic O'Brien tweeted:
French prosecutors said Abdeslam had not been arrested.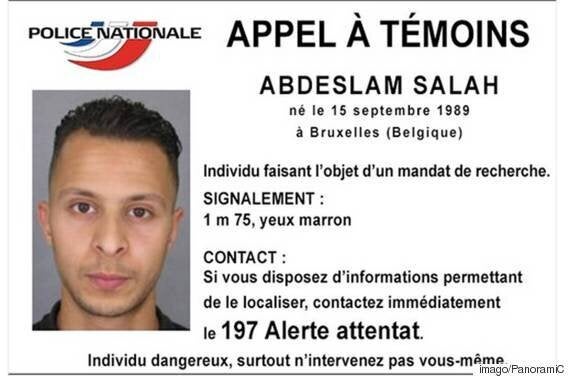 Abdeslam is one of three brothers, including Ibrahim Abdeslam, who was identified as one of the suicide bombers.
On Sunday, security services across Europe were hunting for the 26-year-old, whom they said was a suspect who was "directly involved" in Friday's attacks, after a getaway car was found in a Paris suburb.
Three AK-47s were discovered in the vehicle, similar to those used in the attacks, suggesting an eighth man was involved in the attack. Seven attackers were killed.
On Monday, Mohammed Abdeslam, brother of Brahim and Salah, was released without charge after being arrested, his lawyer said.
Since the Paris attacks, a total of 23 people have been arrested and 31 weapons have been seized. Laptops, hard drives, phones, a rocket launcher have all been seized, French Interior Minister Bernard Cazeneuve has said.
He also said police had conducted 168 raids overnight and 104 people have been placed under house arrest.
Related