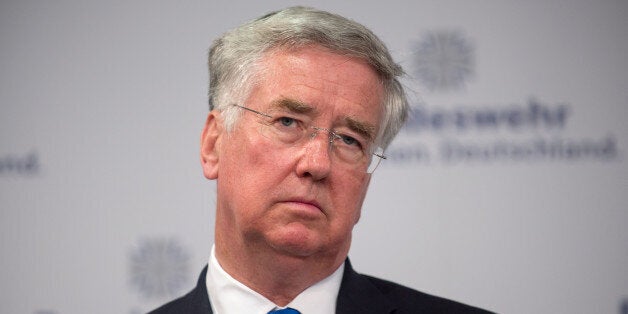 Defence Secretary Michael Fallon has rejected Jeremy Corbyn's demand for an apology after Britain's most senior military chief criticised his stance on nuclear weapons.
In a letter to the Labour leader, obtained by HuffPost UK, Mr Fallon says it was 'entirely proper' for Gen Sir Nick Houghton, the Chief of the Defence Staff, to answer questions about Mr Corbyn's vow not to use Trident.
And the Defence Secretary invites him to take part in a confidential briefing on the 'current threats to our national security', now that Mr Corbyn is a member of the Privy Council.
Mr Corbyn had complained at the remarks by Sir Nick, on the BBC's Andrew Marr show, in which he said he would 'worry' if someone became Prime Minister without being committed to using nuclear weapons.
Labour's Shadow Defence Secretary Maria Eagle backed up the defence chief, but a furious Mr Corbyn warned that he had strayed into party politics in an unconstitutional way.
But in today's reply, Mr Fallon hits back that Sir Nick 'was making a point about the credibility of the deterrent rather than any individual'.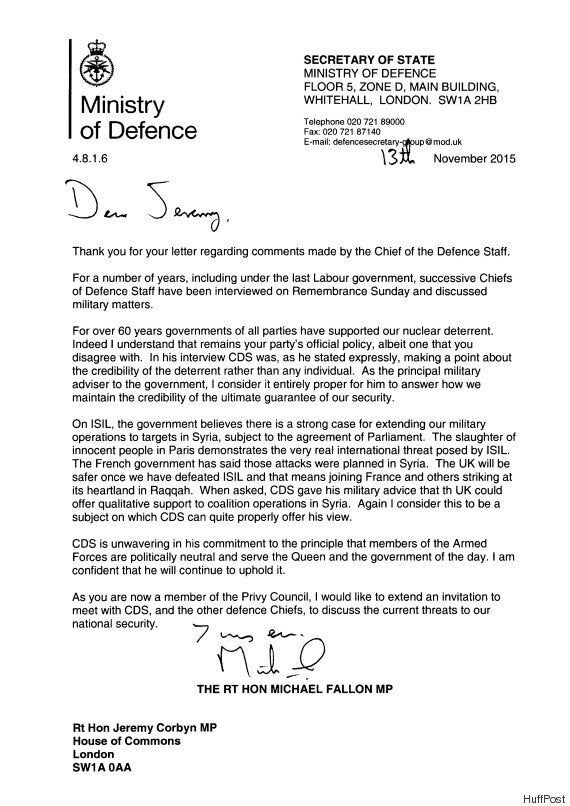 In the letter, Mr Fallon also says the CDS is 'unwavering in his commitment to the principle that members of the Armed Forces are politically neutral'.
And in a barb at Mr Corbyn's Republicanism, he adds the armed forces "serve the Queen and government of the day".
Mr Corbyn's views on the role of Britain's military have come under severe scrutiny since becoming Labour leader.
The serving serviceman threatened to "use whatever means possible, fair or foul" to maintain security in the UK.
Popular in the Community