A room rented by one of the Paris attackers was found to contain an assortment of drugs paraphernalia, a video has revealed.
Salah Abdeslam, who French authorities are currently hunting, rented two rooms at a hotel in the suburb of Alfortville, the Evening Standard reported.
Inside, officials found syringes and needles scattered on a table.
As well as the drug-taking paraphernalia, investigators also found the remains of takeaway pizza and chocolate cakes.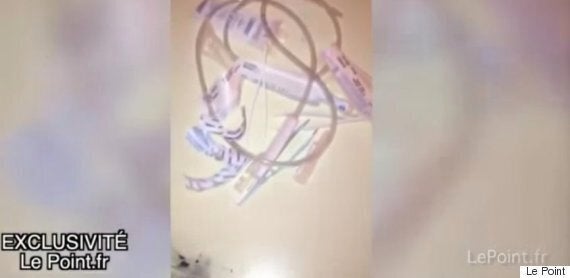 Needles and syringes were found in the hotel room
Abdeslam booked the hotel rooms for a week, with the booking starting last Wednesday, and paid on his own bank card. At least two attackers are believed to have stayed there, the Standard reported.
It quoted a source close to the investigation, who said: "The hotel does not have video-surveillance camera. The judicial police have found traces of DNA and confiscated the hotel's computer desk from reception."
It is unsure what the items found in the hotel room were used for.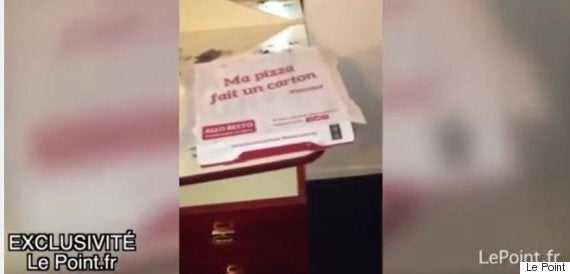 Pizza boxes found in the hotel room
They may have been used in creating the explosives set off as part of the co-ordinated attacks across Paris on Friday, or may simply have been used for drug-taking.
It has previously been reported that IS militants take drugs before going into battle and setting off suicide bombs.
Other terror groups have also used drugs to fuel their attacks. Once such examples were those involved in the Mumbai attacks in 2008. There was evidence that the men had taken cocaine and LSD before carrying out the attacks, according to the Telegraph.
Friday's attacks saw 129 people murdered in the French capital after gunmen stormed the Bataclan theatre, as well as attacking the La Belle Equipe and Le Carillon bars, the Petite Cambodge restaurant and the Stade De France.
Seven of the terrorists were killed, while the eighth suspect, Abdeslam, remains on the run.
Hundreds of people still remain in hospital, with at least 100 in a critical condition.
Popular in the Community