RAF Tornados have successfully attacked a large group of Islamic State militants assaulting Kurdish forces in northern Iraq, the Ministry of Defence (MoD) has revealed.
A unit was able to manoeuvre a Paveway laser-guided bomb onto a group of 30 fighters, who were preparing to mount an attack. the MoD said.
The team, from RAF Akrotiri on Cyprus, was working in support of an offensive by Kurdish peshmerga fighters mounted against IS (also known as Isis, Isil or Daesh) in the Mosul region, the Press Association reported.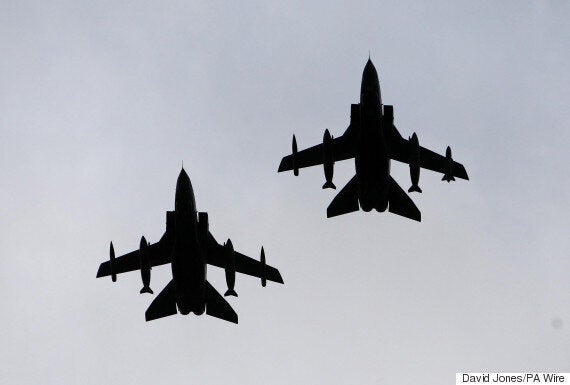 RAF Tornados took part in the attack on IS
In a statement the MoD said: "The first flight used a Paveway bomb to destroy a mortar position which had opened fire on the Kurds.
"The following mission destroyed a heavy machine gun near Mosul with a Paveway IV, then proceeded west towards Sinjar.
"There was heavy cloud, which may have encouraged the terrorists to assume that they were safe from air attack, but, working very closely with the Kurdish forces, the GR4s were able to guide a Paveway on to a large group of over 30 Daesh terrorists who were massing for a counter-attack; the Kurdish unit subsequently reported that the air strike had been highly effective.
"The Tornado patrol then destroyed another Isil mortar position south-west of Sinjar."
David Cameron has said that he will set out a "comprehensive strategy" to combat the terror group, including more airstrikes.
Sky News reported that he said that there was a "compelling case" for further strikes.
He said: "We cannot expect, we should not expect, others to carry the burdens and risks of protecting our country."
The news comes after France carried out heavy bombing raid in the wake of IS attacks on Paris.
After terror attacks left at least 129 dead, France retaliated by striking a jihadi training camp and a munitions depot in IS' stronghold in the Syrian city of Raqqa.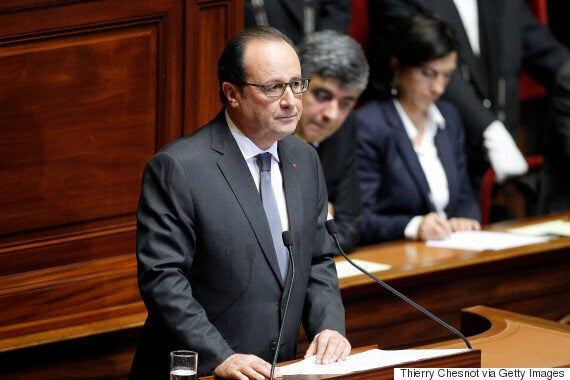 Francois Hollande said that France was 'at war' with IS
France carried out a second wave of attacks on Tuesday, with 10 fighter jets involved in the bombardment.
Friday's attacks saw 129 people murdered in the French capital after gunmen stormed the Bataclan theatre, as well as attacking the La Belle Equipe and Le Carillon bars, the Petite Cambodge restaurant and the Stade De France.
Seven of the terrorists were killed, while an eighth suspect remains on the run.
Hundreds of people still remain in hospital, with at least 100 in a critical condition.
Popular in the Community