Warning: some readers may find the language in this article offensive
Dapper Laughs, the shamed comedian who told a woman she was "gagging for a rape", is making another comeback attempt with a new newspaper column.
The character, played by Daniel O'Reilly, has launched an agony uncle column in the Daily Star, which promises "the whole shebang of grisly woes" which the paper suggests readers "get prepped to watch through splayed fingers".
O'Reilly was at the centre of a media storm last year after being accused of sexism due to material including the lines: "Just show her your penis. If she cries, she's just playing hard to get" and "remember, it's only sexual harassment if she's more attractive than you."
He was also filmed at a live show telling a female audience member that she was "gagging for a rape".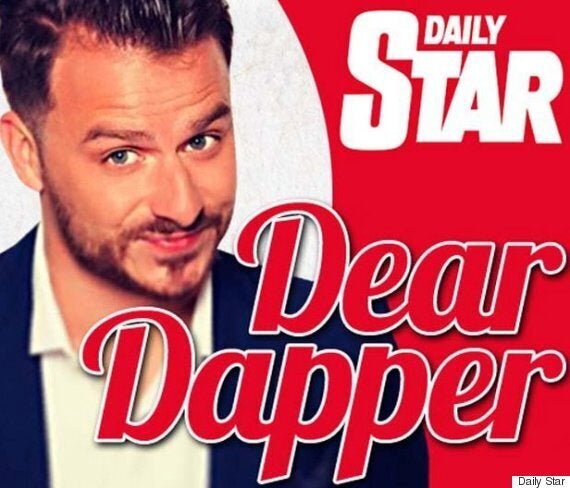 His new column will see him answering readers' questions, with the promise of "tales of impotence, cheating love-rats caught with their pants down, bizarre incest rants, and a whole lot of strange goings-on."
Dapper Laughs introduces his new column
Readers are being encouraged to send in questions for Dapper with the hashtag #DearDapper, which was seized on by critics to question the comedian's own past behaviour:
Meanwhile Spearmint Rhino appeared to hold a party for Dapper Laughs on Sunday evening, to mark the release of his 'Res-Erection' DVD.
The Huffington Post UK contacted The Daily Star for comment but had not received an answer at the the time of publication.