Ten prominent parliamentary figures penned a stinging letter to Tony Gallagher calling on him to answer for publishing the much-criticised "flawed and misleading" piece that they claimed could drive up hate-crimes.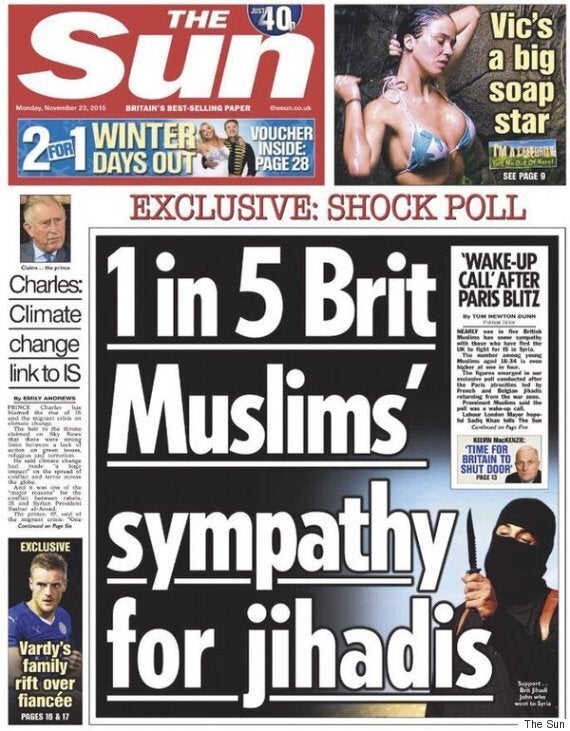 The Sun's Monday front page
Shabana Mahmood, who represents Birmingham Ladywood, led the charge of Labour backbenchers pushing for a meeting with the tabloid boss, demanding he explain the conflation of sympathies with fighters in Syria with Islamic State extremists.
The MPs commented in the letter, published today: "We are writing to request a meeting with you regarding you recent story '1 in 5 Brit Muslims' sympathy for jihadists' from Monday 23rd November."
The ten MPs went on to highlight particular areas of concern, including the Sun only using data from November in their story, rather than explain the significant fall in sympathy from March, when a similar survey was conducted.
The parliamentarians also took issue with Gallagher's decision to focus solely on the answers of Muslim Britons to the question of sympathies with foreign fighters, Mahmood pointing out: "This data suggests that the views of Muslims and non-Muslims are not that different."
She and her co-signatories finished with a stinging attack on the paper, pointing out that mention of "jihadis" or "Isis" had been omitted from the question put to surveyed Muslims.
The letter from the Labour MPs may also increase tensions with the party's London Mayoral candidate Sadiq Kahn. Tooting MP Khan provided a quote to the Sun for their original story and even wrote a comment piece in the newspaper.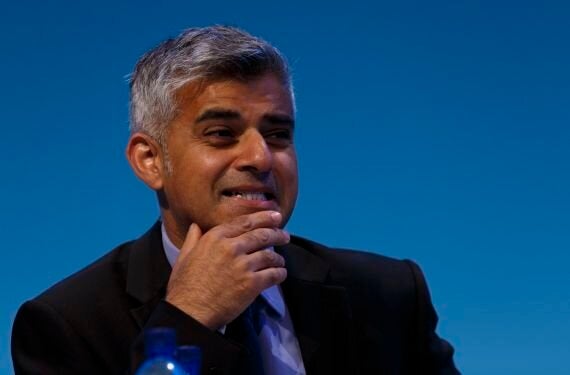 Sadiq Kahn is likely to clash with many of those in the PLP
In an embarrassing move for the Rupert Murdoch-owned papers, editors from the Times editors acknowledged that their own story "did not distinguish between those who go to fight for IS and those who join other factions in Syria, and it did not ask about attitudes towards Isis itself."
"Our headline," they conceded, "...was misleading in failing to reflect this."
A Sun spokesman had previously told The Huffington Post UK the newspaper would refuse to comment on the furore over the Monday front page, instead pointing to a strident leader column published on Tuesday defending the story, titled 'Face The Facts'.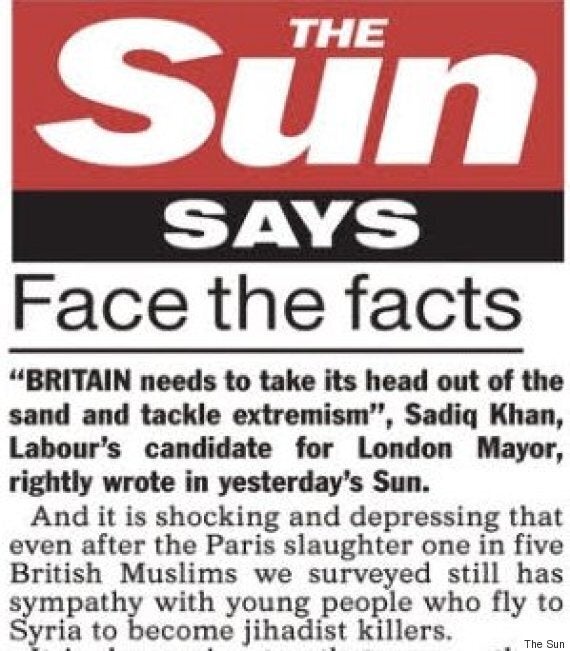 "Most of our survey, commissioned after the Paris atrocities, probed Muslim attitudes to IS specifically," it said.
"No one agreeing to the statement... was in any doubt which fighters we meant.
"Some on the political Left claim ours was a 'rogue' poll. In fact, the numbers expressing sympathy for jihadists were down on similar survey by the BBC and Sky after the Charlie Hebdo massacre.
"All three polls reveal an undeniable truth. Among British Muslims, a minority - but a substantial one- appear sympathetic to a death cult which is among the most evil in history."