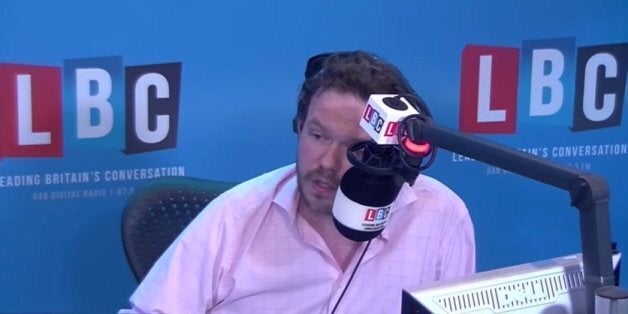 O'Brien piled in to rebuke the widely-criticised remarks, fuming that they proved the Prime Minister was "incompetent and slightly scary".
In a scathing 2-minute rant, he accused Cameron of acting 'disgracefully' and even claimed the Conservative leader had "lost the argument with himself".
"How mad do I sound when I suggest that by the time these bombs are falling, there will be a majority of British people that don't want them to," O'Brien despaired.
"Is that because we're too stupid to understand all the difficult issues that Mr Cameron is facing? Is it because we're terrorist sympathisers Mr Cameron?"
Listen to the full outburst below
The LBC host went on to criticise comments made by the Prime Minister to members of his 1922 Committee, that his own backbenchers should not "walk through the lobbies with Jeremy Corbyn and a bunch of terrorist sympathisers".
"Terrorist sympathisers?" O'Brien asked, "that surely must be the point at which if you're a waverer with an open mind, you realise the man is incompetent and slightly scary.
"To describe people troubled by the notion of dropping bombs on more civilians as terrorist sympathisers is disgraceful, disgusting and indicative perhaps of a man who has lost the argument with himself."
He continued: "It's a bit like when you start calling people names because you're frightened that someone might listen to their arguments.
"He's a terrorist sympathiser - don't listen to him. Well why not? What's he got to say that you're so scared of? What he got to say that's got you so rattled that even Boris Johnson found it unacceptable?"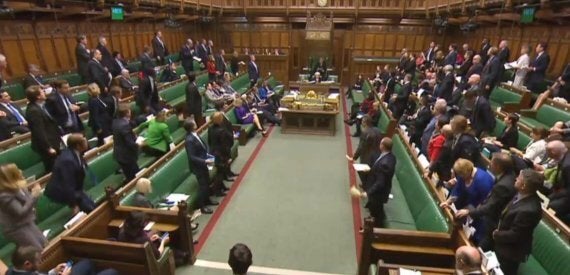 MPs debate whether to extend airstrikes to Syria on Wednesday
Today's Commons Chamber business is devoted solely to a debate on whether to target Islamic State militants in Syria by launching fresh military action on them.
Many MPs remain torn, and neither the Conservatives nor Labour have unified all their backbenchers behind their respective parties.