Speaking in the Midlands, Cameron said: "Some of us have dedicated speeches, media appearances and sound bites, and everything to this subject but 'You ain't no Muslim, bruv' says it all much better than I ever could.
"Thank you because that will be applauded across the country."
Perhaps predictably, people online were quick to respond to Cameron's use of the phrase.
Video apparently filmed as police moved in to make the arrest shows commuters lambasting the assailant, with at least one man shouting: "You ain't no Muslim bruv! You ain't no Muslim!"
The Met Police has said it is investigating the attack as a "terrorist incident."
The Met's head of Counter Terrorism Command, Commander Richard Walton, said: "I would urge the public to remain calm, but alert and vigilant. The threat from terrorism remains at severe, which means that a terrorist attack is highly likely."
Cameron delivered the line during a speech in Burton-on-Trent promoting government achievements, including policy to build hundreds of thousands of new homes.
He announced a number of new policy initiatives including allowing people who part-own, part-rent properties through shared ownership schemes to "trade up", providing £8m for councils to prepare land for starter homes, and new targets for the number of apprentices in the public sector.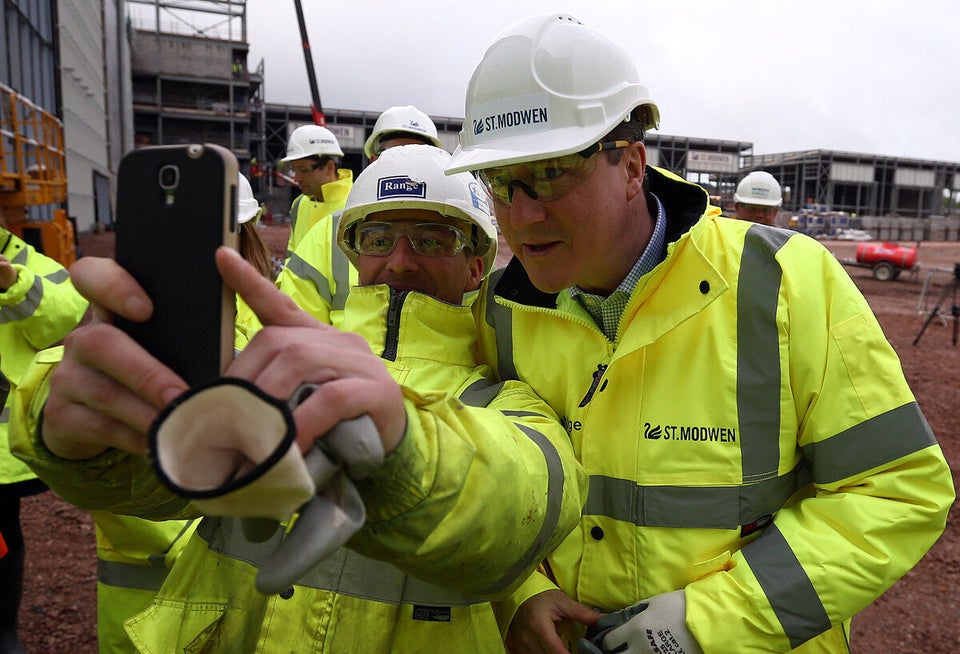 David Cameron: A Life In Selfies