A former minister in David Cameron's government told Margaret Thatcher that "pampered" Scots deserved deep spending cuts in the 1980s, new files show.
In 1986, David Willetts, then a Downing Street policy advisor, told the Prime Minister that the Conservative Party's position north of the border was "so bad" it might not get worse if Scots' share of public spending was cut, describing the country as a "juicy target" for cuts.
Willetts later became an MP and was universities minister from 2010 to 2014 during the Coalition Government. He stood down from the Commons in May and is now a member of the House of Lords.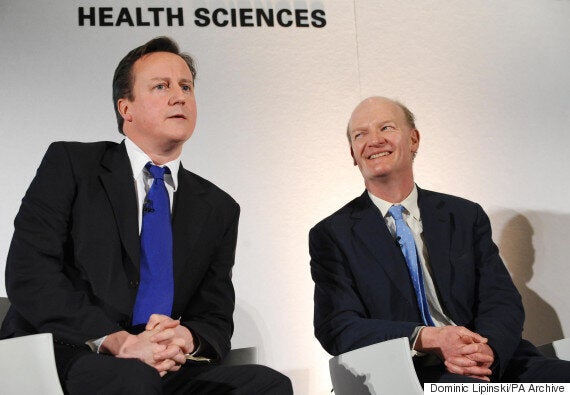 David Willetts, pictured as a minister with David Cameron in 2011
His words have been published by the National Archives under the 30-year secrecy rule.
"Under the guise of stopping devolution George Younger (the then Secretary of State For Scotland) is delivering it – your economic policies stop at the English border," Willetts wrote.
"Ultimately, the question is a political one. The position of the Conservative party in Scotland is so bad that it might not deteriorate any further. And the envious north of England might even welcome an attack on the pampered Scots over the border.
"On the other hand, George Younger is reported to be very 'emotional' on the subject and may well threaten to resign."
Thatcher, who was prone to annotating letters and memos she received, underlined 'emotional'.
She ultimately postponed the decision on Scotland's share of public spending until the following year.
Popular in the Community