A Sudanese man charged with walking almost the entire length of the 31-mile (50km) Channel Tunnel from France has been granted asylum in the UK while in jail awaiting trial for entering the railway as part of his journey to Britain.
At a hearing at the Canterbury crown court, prosecutor Philip Bennetts revealed that Haroun - who appeared by video-link from prison - was granted asylum on December 24.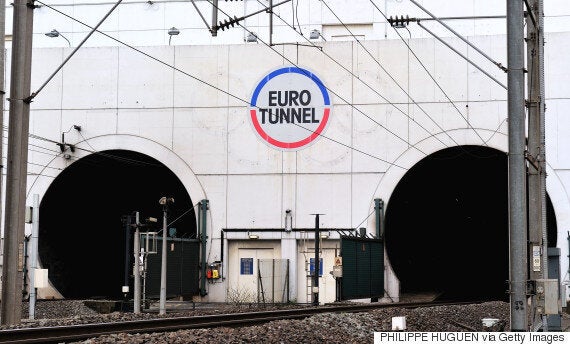 Abdul Haroun, who allegedly walked almost the entire length of the Channel Tunnel, has been granted asylum in the UK
According to the Guardian Bennetts requested 14 days for the prosecution to consider the impact of Haroun's new immigration status on his criminal case.
He reportedly suggested the charge against Haroun may be dropped. The charge, under the Malicious Damage Act 1861, carries a maximum two year prison sentence.
Judge Adele Williams adjourned the case to 18 January to give the prosecution time to consider their position and also granted Haroun immediate bail.
Haroun's barrister Kate Thorne told the judge that if the trial goes ahead there are plans to raise the issue of an abuse of the legal process, Kent Online reported.
The court heard that Haroun had been supported by local refugee group, Kent Refugee Help, who had provided him with a place to live. As part of his bail conditions, Haroun was to live at the address and report to a local police station every Wednesday.
In the first incident of its kind, Haroun was detected inside the Channel Tunnel less than 1km from the Folkestone terminal.
Thousands of migrants have been camped out in Calais - the entry point of the tunnel on the French side - for months, with many trying to gain access to Britain by sneaking aboard trains and trucks.
Refugee rights campaigners and immigration lawyers had accused British authorities of trying to make an example of Haroun to deter others from copying his daring journey.