A campaign to bring together "political foes" to push for an exit from the European Union has been launched.
Conservative, Labour, Ukip and DUP MPs are behind Grassroots Out (GO) campaign, which will see task forces set up to support an exit from the EU.
Through the initiative, taskforces will be set up to go from door-to-door campaigning for Britain to leave the EU.
The group is being formed in response to frustrations with other anti-Brussels campaigns that are too focused on "party politics" and are "not really leaving London", according to organisers.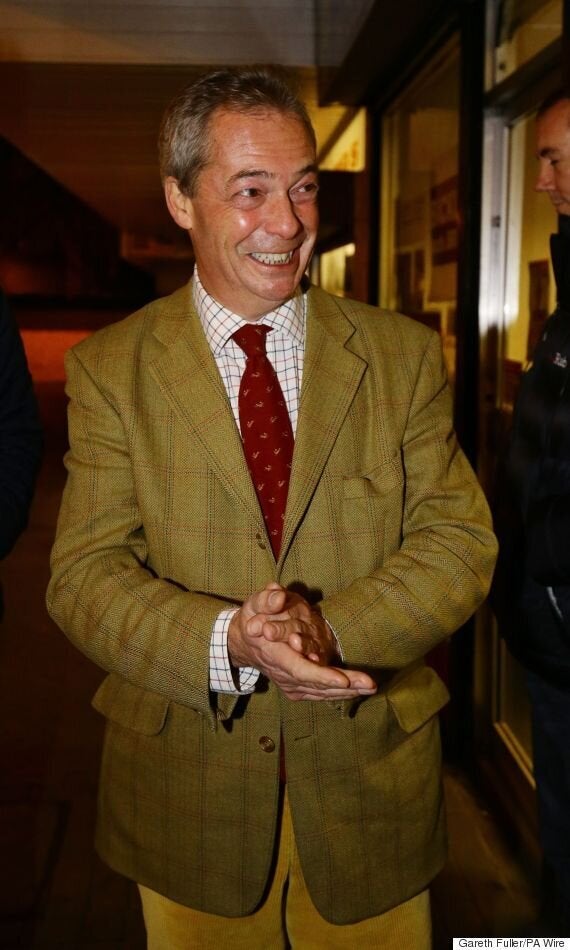 Nigel Farage has been joined by Conservative, Labour and DUP MPs
The Press Association reported that around 2,000 people are expected to attend the launch event in Northamptonshire that is being backed by Conservative Tom Pursglove (Corby and East Northamptonshire), Labour's Kate Hoey (Vauxhall), DUP MP Sammy Wilson (East Antrim) and Ukip leader Nigel Farage.
Pursglove said: "This launch will be an historic event, bringing together political foes, who are willing to put aside their differences for the common good. We are all united in our commitment to work at grassroots level to get the United Kingdom out of the European Union."
Established campaigns Vote Leave and Leave.EU have spent months battling it out to win the designation of the Electoral Commission as the official "out" voice in the referendum on Britain's EU membership.
Vote Leave has the backing of some of the biggest political donors in the country as well as prominent figures from the world of business and MPs across the political spectrum while Leave.EU was launched by wealthy Ukip backer Arron Banks.
Whichever group comes out on top will enjoy significant advantages including higher spending limits, campaign broadcasts, free mail shots and public funding of up to £600,000.
James McGrory, chief campaign spokesman of Britain Stronger In Europe, said: "It's a damning indictment of Vote Leave and Leave.EU that yet another campaign has had to be set up with the specific aim of reaching out to voters.
"It shows how much the constant bickering and 'friendly fire' has distracted them from properly engaging in this important debate about Britain's future.
"Meanwhile, we're focusing on talking to voters up and down the country about how Britain is stronger, safer and better off in Europe."