A group of mums who regularly meet for lunch were moved to the back of a restaurant after complaints from men who wanted to "read their paper in peace".
The ladies, who all have babies around seven months old, were told by a member of staff that other customers had complained about them bringing their babies along to the Butterley Park Brewers Fayre restaurant, in Ripley, Derbyshire.
One of the mums has now written an angry letter to Whitbread, the company that owns the restaurant, demanding they look into the behaviour and attitude of their employees.
"We are not loud, hooligan types and we were not there to get drunk," said Marie Barron, 35, from Ilkeston. "We are working mothers, on their maternity leave with seven-month-old babies."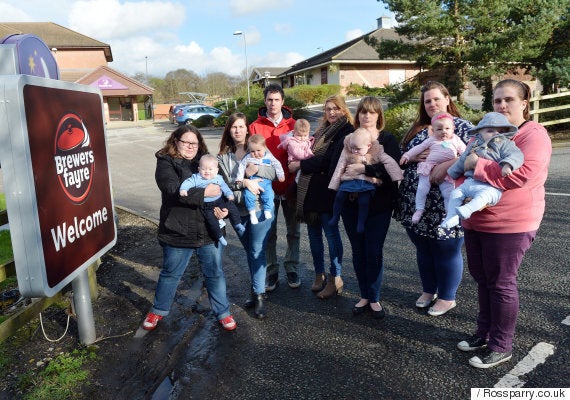 The mums had visited the restaurant six times before being asked to move
Barron, who has visited Butterley Park Brewers Fayre about six times with her mum friends, explained the issues with the manager started the previous week.
"The week before we were asked to move, the manager asked us how long we were planning on staying at the restaurant and told us a man who was reading his newspaper was unhappy," she said.
"It was then the next week that the manager told one of our group - who is deaf - that we would have to move.
"She came back to tell us that we had to move, but she hadn't be able to understand why."
The group were then led from their chosen table at the front of the restaurant, to another one at the far back, next to the toilets, in order to "pre-empt any complaints".
"We were told that there are men who come in and read the paper and don't want to be disturbed by women and babies, and it was better if we were out of the way," said Barron.
However, the mums believe the real reason for the complaint was that some members of their party had been breastfeeding at the restaurant in previous weeks.
"We chose to meet there as our babies are not of an age where we can let them play amongst toddlers and, seeing as we don't get dinner dates as frequently as we used to pre-children, it's nice to eat a hot meal in good company," said Barron.
"However, the treatment we received was unacceptable and left us feeling extremely embarrassed, as well as discriminated against. It ruined what is otherwise a perfectly lovely place to dine with friends and family."
When he group raised their issue with the manager's request with a member of staff senior to him, the manager blamed it on the fact he was southern.
Barron, who also has a five-year-old son, said: "I don't care where he's from, that's no excuse. He was rude and we're definitely not going to go back there."
A spokesperson for Brewers Fayre said: "Brewers Fayre is a family restaurant that always welcomes breastfeeding mothers, parents and carers with young children to enjoy all of our facilities, including the play areas.
"We were disappointed to learn this claim had been made as they visit regularly with their friends and young families and we always do our utmost to look after them.
"We do everything we can to give a first class service to all, so are keen to speak to the guests as a priority and reassure them they are always welcome."
The company said an investigation has been carried out and they are confident the staff members in question have learned from the experience.
The members of staff asked the women to accept their apologies, thanked them for bringing the issue to their attention and offered them each a voucher for £10, which can be used at any Brewers Fayre restaurant.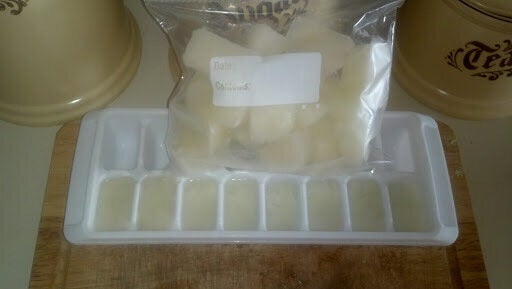 13 Handy Hacks For Breastfeeding Mamas